Violent crime 'explosion' prompts major rise in firearms operations
Officers discharged firearms 12 times last year despite the number of operations reaching the highest level for seven years.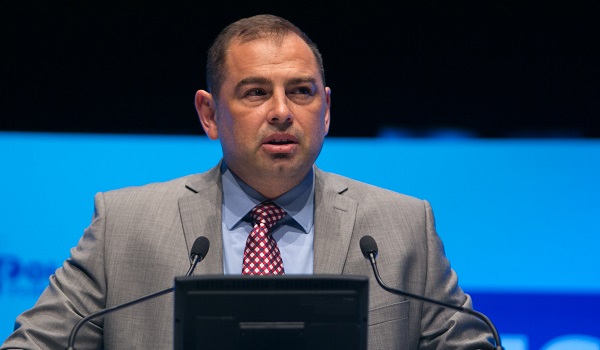 Forces were involved in 18,746 firearms deployments in the year to March 31, up 19 per cent on figures from 2016/17 and the highest number since 2010/11.
Guns were fired in just 12 of these, two more than the previous year but remaining at 0.06 per cent of the total.
Ché Donald, vice chair and firearms lead for the Police Federation of England and Wales, said the increase follows an "explosion" in violent crime over the past year.
He added: "In this current climate, if officers are called to a violent incident, they must assume the worst and the preferred option is to deploy properly-trained firearms officers to contain the situation.
"All this is set to a backdrop of increased awareness because of recent terrorist events, such as the London Bridge attack and Manchester Arena, which fall into the timescale of this report. As a result, there has also been a heightened presence of firearms officers at events and public gatherings around the country, including at PC Keith Palmer's funeral, the Derby and Royal Ascot to ensure people are kept safe."
The 18,746 armed deployments last year include the London Bridge terror attack in June where Khuram Butt, Rachid Redouane and Youssef Zaghba were fatally shot.
Meanwhile, Office for National Statistics figures show knife crime has increased by 16 per cent, gun crime by two per cent and homicide by 12 per cent.
Approximately 84 per cent of all firearms operations in 2017/18 involved armed response vehicles, roughly in line with previous years.
More than a quarter of all incidents were recorded in London, followed by 18 per cent in the West Midlands region and 11 per cent in Yorkshire and the Humber.
Just two per cent of operations were carried out in the North East.
The largest increase in firearms operations was seen in the West Midlands with 53 per cent more deployments than the previous year.
However, other regions experienced smaller increases with just the North West seeing levels fall.
There were also 6,459 firearms officers in post on March 31, 181 more than in 2016/17.
This increase follows a national uplift in armed policing capability.
Mr Donald praised officers' professionalism for only using their firearms in 0.06 per cent of all deployments.
He said: "Police discharges of firearms remain consistently low, which reflects the high standard of training our officers receive, and they only discharge their firearms in circumstances where there is a high risk of injury to the public or the officers themselves."