Views sought on more integrated approach to PEEL
Officers and staff are being asked their opinions on sweeping changes to how their forces will be inspected.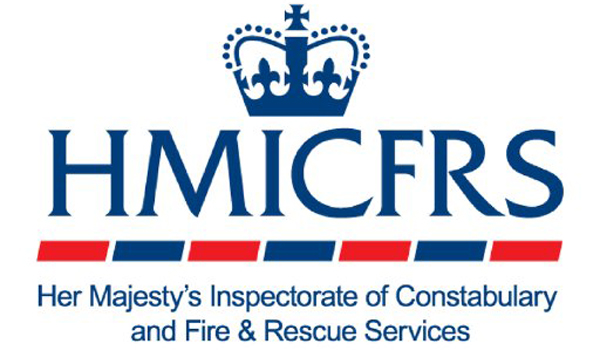 Officers and staff are being asked their opinions on sweeping changes to how their forces will be inspected. Her Majesty's Inspectorate of Constabulary and Fire and Rescue Services (HMICFRS) has launched a consultation on the structure of its reviews and whether they cover the right areas of policing. In 2018/19, the organisation plans to combine its three annual PEEL assessments into one, with the aim of reducing the burden on forces and tightening the focus on the areas of greatest risk. It also intends to use new force management statements as evidence for PEEL reports – and is suggesting thematic inspections into topics like counter-terrorism, fraud and cybercrime. HM Chief Inspector of Constabulary Sir Tom Winsor said: "Our annual all-force PEEL inspections will continue to be a cornerstone of our activity, but this year we are proposing to focus our activity on areas that present the greatest risk. "In 2018/19 we intend to carry out PEEL inspection work in a more integrated way, with fieldwork taking place once a year in each force and the areas for inspection determined according to our assessment of risk. "Our assessment of risk will draw on what we already know about each force, including our analysis of data and the results of previous inspections. In addition, we will draw on the information included in force management statements." From 2018, HMICFRS plans to inspect each force only once per year on the PEEL themes of efficiency, effectiveness and legitimacy. These integrated reports may include forces' handling of some of HMICFRS's national thematic inspections, which next year could include hate crime, counter-terrorism and crime data integrity. The organisation believes combining its inspections should allow it to better focus on the areas that present the greatest risk to the public. HMICFRS is also planning reviews of the National Crime Agency, the Police Service of Northern Ireland, forces in overseas territories and the non-Home Office forces in 2018/19, subject to further discussions. Sir Thomas acknowledged that the changes may lead to PEEL inspections feeling "very different for some forces". However, the results will still be comparative with those from previous years, and forces will still be given graded judgments using the same categories – outstanding, good, requires improvement and inadequate. HMICFRS also plans to introduce arrangements for handling 'super-complaints' – a new system that will allow designated organisations to raise issues on behalf of the public. It believes the ability to make these reports will further strengthen policing's governance framework. The consultation is seeking views on whether the proposed thematic inspection areas cover the subject of most concern for officers, and whether they support the integrated approach to PEEL. It also asks respondents if they agree PEEL reports should use more information from force management statements and what they view as the "greatest opportunities, risks and difficulties" with the new regime. It closes on February 19.