Video remand hearings from custody suites to end in December
Police forces across England and Wales are to stop running video remand hearings from their custody suites at the end of the year as the cost can no longer be justified.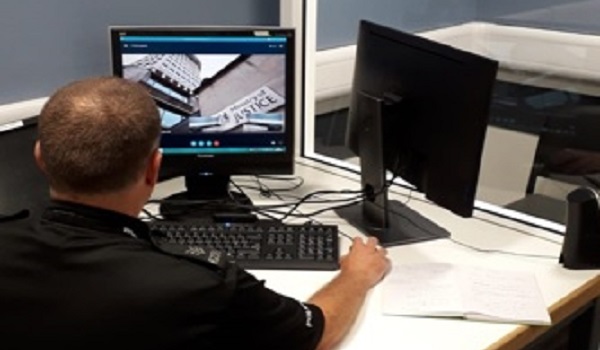 A spokesperson for the National Police Chiefs' Council said: "At the height of the coronavirus pandemic police forces took on considerable extra responsibilities, at a significant cost to the service, in order to support the wider criminal justice system. As an emergency provision many forces supported Her Majesty's Courts and Tribunals Service (HMCTS) with video remand hearings from custody suites.
"Since then the demand on the service from calls, crime and arrests have returned to the same level as before the pandemic. Chief constables have taken the decision to maintain video remand hearings from custody suites until it is no longer financially and operationally sustainable locally. Forces will stop the use of it altogether from December onwards.
"We are working closely with HMCTS to manage this transition and will continue to do all we can to support the wider criminal justice system. There remains a willingness within policing to continue engaging with HMCTS and other criminal justice system partners to develop the use of video-enabled hearings."
Avon and Somerset Constabulary was one of the first forces to set up and run video remand hearings and has dealt with 1,853 detainees in this way. However, the force has now decided that doing so is no longer financially or operationally viable.
Chief Superintendent Claire Armes told the Law Society Gazette that the level of supervision required to run the such hearings was taking specially trained officers and staff away from their core roles and also decreasing the ability of the force to main an effective custody provision.
The use of video remand hearings has led to detainees on average remaining in custody suites for an additional five hours and 15 minutes, compared to the period prior to lockdown.
As a result, the force has had to resort to re-rostering or cancelling rest days to support the use of video remand hearings, adding to existing pressures.