Victims' courage praised as Bennell jailed for 31 years
Cheshire Constabulary has praised the "bravery and courage" of the victims of former football coach Barry Bennell who has been jailed for 31 years for a string of historical sexual offences against young boys.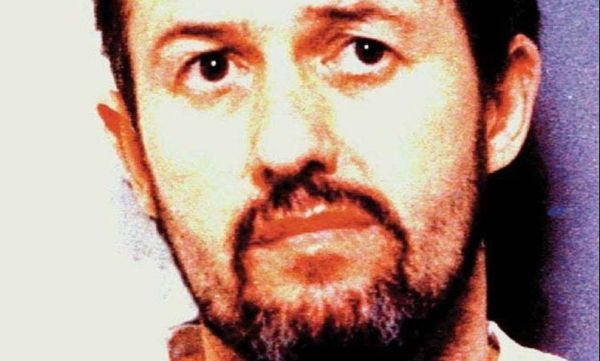 The 64-year-old was last week found guilty of 50 offences, including indecent assault, buggery and attempted buggery, following a five-week trial at Liverpool Crown Court.
The offences relate to 12 victims and took place between 1979 and 1989.
Chief Constable Simon Bailey, national lead on child protection, told Police Professional of the lessons learnt from the Barry Bennell case.
Detective Inspector Sarah Oliver, who has been leading on the case for Cheshire Constabulary, said there was no doubt that Bennell was "a predatory paedophile who abused his position of trust as a football coach for his own sexual gratification".
"Bennell was highly regarded in his field and took advantage of these young boys at a time in their life when he knew they were vulnerable and dreamt of making it in the world of professional football. He knew exactly what he was doing was wrong but carried on regardless," she added.
"He has shown a complete lack of empathy throughout the proceedings and the victims have had to relive what happened to them all those years ago – this has been an upsetting and difficult experience for them.
"Bennell shattered the hopes and dreams of many of these young boys and they have had to carry the burden of what happened to them around for years.
"Their bravery and courage in coming forward after all this time is remarkable and I would like to thank them for the support they have given throughout this case. I hope that the outcome provides them some comfort after what has been a truly horrendous experience in their lives."
Det Insp Oliver said a dedicated team of officers had worked tirelessly throughout the investigation gathering evidence and providing specialist support to the victims.
"Some of Bennell's victims have chosen to waive their anonymity in a bid to raise awareness of the issue and to encourage and support others in a similar situation and their actions should be commended," she said.
Following the delivery of the final jury verdicts last week, it was revealed the former Crewe Alexandra coach and Manchester City scout may have swapped victims with other paedophiles during his 20-year reign of abuse that saw him prey on as many as 114 young footballers as an additional 86 complainants have come forward to say they too were abused by him.
Cheshire Constabulary told Police Professional that the aftermath of the Bennell case is an ongoing investigation that could see "at least another year" before any potential formal charges emerge from the new lines of inquiry.
Since 1995 Bennell has already served three jail terms – one in the US – for similar offences involving 16 separate victims.
Manchester City has been liaising closely with Cheshire Constabulary, three victims' charities – Lime Culture, Intersol and Survivors Manchester – and the Football Association Review Team, as part of its own inquiry that has already lasted 15 months, involved 4,000 hours of investigations and cost a reported £1 million to date.