'Very dangerous' man jailed for life after ordering grenades to his home
A career criminal has been sentenced to life imprisonment with a minimum of seven years for trying to buy three hand grenades on the dark web.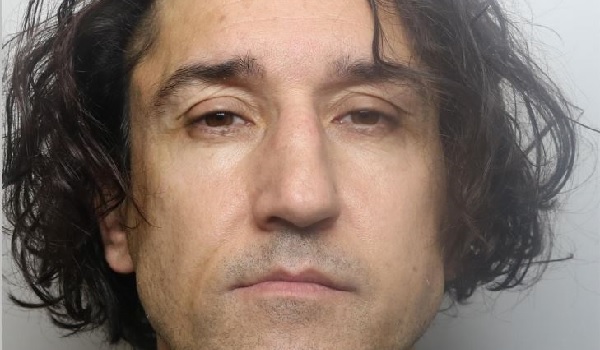 Paul Stellato, 47, who already has 36 convictions for 171 offences, bought the explosives for $370.48 from the now shut-down AlphaBay market.  
Following a National Crime Agency (NCA) investigation into his online activity, a search of Stellato's flat revealed Class A and B drugs, including £5,500 worth of cannabis.   
On November 23, 2016, Stellato used the online profile 'cocaineking247' to contact a seller on 'AlphaBay' to inquire about the delivery of hand grenades to the UK.  
Two days later, he instructed the vendor to send them to his flat in Brackley, Northamptonshire, using a fake name.  
Stellato also attempted to cover his tracks by telling the seller that he "blagged someone to get it delivered as they don't know what it is" and insisted that the explosives were "not for terrorism affairs, domestic protection only". 
On December 14, 2016, the delivery was made and Stellato signed for the package, which was addressed to 'Richard Stewart'. He was arrested several hours later. 
Stellato's mobile phone – seized by NCA officers – contained a search history for the terms 'AlphaBay market forum' and 'darknet site police selling info'. 
Northamptonshire Police launched an investigation into the 47-year-old and charged him with eight counts of possession of Class A and B drugs, and one count of supplying Class B drugs, which he denied. 
In December 2017, Stellato was convicted at Northampton Crown Court of attempting to possess ammunition with intent to endanger life, but his sentencing was adjourned until the conclusion of the drugs trial. 
Following months of denying the drugs offences, he eventually entered a guilty plea as his trial was due to start.  
On Thursday (August 9), Stellato was sentenced to life imprisonment with a minimum seven-year term and was told that he would spend the rest of his life on licence if he was released. 
NCA branch commander David Norris said: "Stellato has a history of violence and is a very dangerous man, as his long criminal record shows. 
"It's terrifying to think what he could have done with three grenades. 
"We worked tirelessly with our partners – including the FBI – to keep these weapons away from him." 
Detective Inspector Adam Pendlebury, from Northamptonshire Police, said: "A search of Paul Stellato's property led officers to a vehicle which contained £5,500 worth of cannabis. 
"Our investigation revealed his fingerprints on the drugs packaging as well as text messages that indicated he was involved in the supply of drugs. 
"Clearly Stellato was involved in supplying drugs in the Brackley area and it's concerning that he was also attempting to buy grenades. Hopefully today's sentence will offer some reassurance to the local community."