Vehicle theft up 50 per cent to highest level in four years
Thefts of motor vehicles in Britain have risen by more than 50 per cent in the past four years, new figures show.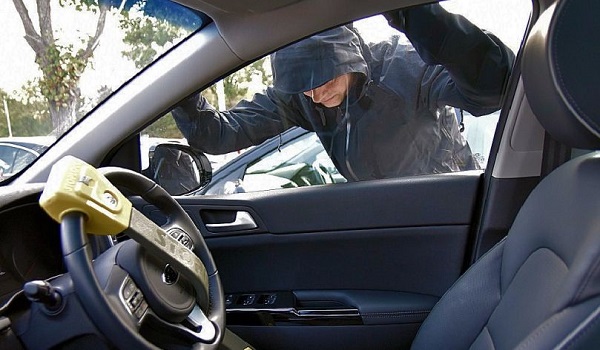 A total of 152,541 vehicles were stolen in 2018/19 compared with 97,609 in 2014/15, according to police data obtained by RAC Insurance.
All but three of Britain's police forces that responded to Freedom of Information requests recorded an increase in thefts over the period.
The largest increases in terms of vehicle numbers were seen by Kent Police (up 12,550 to 40,726 thefts in 2018/19, a 45 per cent increase), the Metropolitan Police Service (up 9,635 to 30,773 thefts, a 46 per cent increase) and West Midlands Police (up 5,677 to 10,372 thefts, a 121 per cent increase) force areas.
Six forces recorded a more than doubling in the number of vehicles stolen between 2014/15 and 2018/19, with the biggest jumps in Suffolk (up 172 per cent from 347 to 945 thefts), Surrey (up 133 per cent from 661 to 1,543 thefts) and the West Midlands.
Only Lincolnshire, the City of London and Police Scotland recorded a reduction in thefts over this period however, with reductions of 28, 29 and 473 thefts respectively.
Thirty two forces also recorded a rise in vehicle thefts year-on-year, between 2017/18 and 2018/19. Kent again saw the largest rise as well as the largest number of overall vehicles stolen in 2018/19 (up 2,575 to 40,726 thefts, seven per cent more than in 2017/18), followed by Essex (up 1,056 to 5,409 thefts, 24 per cent more than in 2017/18) and the West Midlands (up 836 to 10,372 thefts, nine per cent more than 2017/18).
When looking at the biggest percentage increases over this 12-month period, Suffolk witnessed the highest jump with 44 per cent more thefts (945 in 2018/19 compared to 655 a year earlier), followed by Bedfordshire (37 per cent increase, from 1,056 to 1,445 thefts) and North Wales (32 per cent increase, from 464 to 612 thefts).
RAC Insurance spokesperson Simon Williams said: "These figures paint a rather disturbing picture – vehicle thefts are on the rise almost everywhere, and in some parts of the country numbers are rocketing. It's also not the case that the rises in crime are confined to a few larger urban areas, with many police forces covering more rural areas also seeing big increases.
"While vehicle crime is at far lower levels today than it was in the early 1990s, thanks to improvements in vehicle security, and the number of vehicles licensed to be driven on the UK's roads is higher than at any point in the past, it's still concerning that so many more vehicles are being stolen than just a few years ago. One crumb of comfort from the data, however, is that the increases might be starting to plateau, and it will be interesting to discover just what effect the coronavirus lockdown has on vehicle thefts when the data becomes available.
"Some of the increases in recent years can be put down to a rise in thefts of vehicles that are easier to steal, such as motorbikes and mopeds that are less likely to have immobilisers. Government data also shows that thieves generally use keys to access vehicles in around half of crimes, which suggests perhaps some drivers could do more to keep their keys safe. And in an estimated fifth of cases (18 per cent in 2018), thieves were able to access cars because one or more cars weren't locked in the first place."