Vehicle theft rises as criminals learn to bypass anti-theft systems
The number of vehicles stolen in England and Wales has increased by almost a third in just three years, according to the Office for National Statistics (ONS).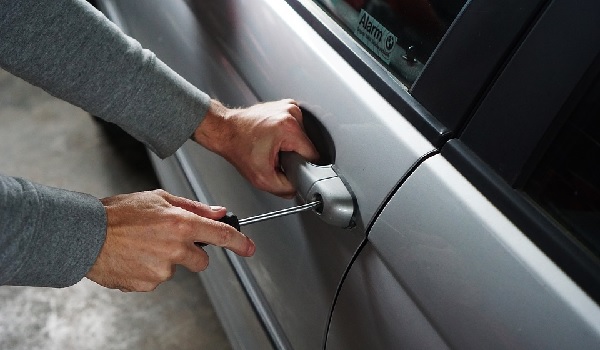 The number of vehicles stolen in England and Wales has increased by almost a third in just three years, according to the Office for National Statistics (ONS). A total of 85,688 vehicles were reported stolen in 2016, a 30 per cent since 2013, as criminals find new ways to beat car security features. Despite the recent increases, the National Police Chiefs' Council insists vehicle theft still remains at a "historically low level". National lead for vehicle crime Deputy Assistant Commissioner Graham McNulty said vehicle theft has started to increase in recent years as organised crime gangs have launched sophisticated operations exporting cars for profit as well as increasing scooter and motorcycle and keyless car theft. "Police forces are working with the Home Office, the National Crime Agency, the National Vehicle Crime Intelligence Service, Europol and car manufacturers to design-out crime and disrupt these networks. Local forces continue to advise people on simple and effective protective measures such as ensuring cars are parked and locked safely with appropriate alarms and no valuables on display. "Despite recent increases, total vehicle theft remains at a historically low level with 85,000 fewer incidents reported to police this year than ten years ago." Vehicle theft reached an all-time high in 1993, with 592,660 offences recorded by police, but then began to fall. A decade later, vehicle theft had reduced by 48 per cent to 306,679, and it continuously decreased until 2013. The reduction was attributed to the emergence of anti-theft systems such as car alarms, but criminals are now finding ways to bypass these. RAC Insurance director Mark Godfrey, said steering wheel locks – which were very popular in the 1980s and 1990s – are being used more often now as they act as a very effective visible deterrent. He added: "Unfortunately, these figures show a very unwelcome rise in the theft of vehicles from much lower numbers in 2013. Technology advances in immobilisers, keys and car alarms had caused the number of vehicle thefts to decrease significantly from more than 300,000 in 2002 but sadly they have now increased after bottoming out in 2013 and 2014. "We fear thieves are now becoming more and more well equipped with technology capable of defeating car manufacturers' anti-theft systems. This is bad news for motorists as it has the effect of causing insurance premiums to rise at a time when they are already being pushed up by a variety of factors, not least the recent change to the discount rate for life-changing personal injury compensation claims and the rises in insurance premium tax. "Drivers can also take certain steps to reduce the likelihood of their vehicle being stolen, for example parking in well-lit areas, not leaving anything valuable on view inside and, of course, never leaving the keys in the ignition when they're not in the car, something that tends to happen on cold mornings when de-icing vehicles." More vehicles are stolen in London than anywhere else in the UK, with 26,496 (31 per cent) of vehicle thefts being reported to the Metropolitan Police Service (MPS). London was followed by the West Midlands, with West Midlands Police reporting 5,930 thefts – a 43 per cent increase on 2013 – and West Yorkshire Police who recorded 5,597 – a 57 per cent increase from three years ago. Warwickshire Police reported the highest percentage increase, as it recorded 95 thefts in 2013, compared to 275 three years later – a 189 per cent rise.