Use of Taser played a 'more than trivial' role in man's death
A police officer who discharged his Taser at a young father three times for a total of 43 seconds had a "more than trivial" impact on the man's subsequent death, an inquest jury has concluded.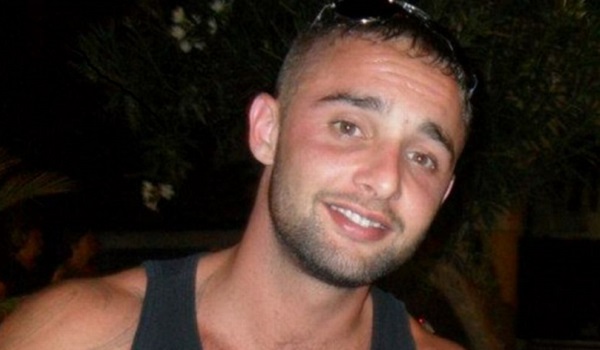 Police had been called to Langton Road in Falmouth, Cornwall after painter and decorator Marc Cole, 30, was seen staggering around with a knife in his hand.
Mr Cole was in a mental health crisis having recently lost his father who he had nursed through a long terminal illness. In the weeks prior to the incident, he had increasingly complained of severe headaches and began to suffer from paranoia and delusional beliefs.
On the evening of May 23, 2017, he had taken a large quantity of cocaine which increased his levels of paranoia. While visiting friends he became convinced they were out to "get" him and armed himself with a knife before jumping or falling out of a first-floor window.
Alarmed by Mr Cole's behaviour, a number of people called 999.
Giving evidence during the hearing, Police Constable Timothy Wilson, who was the first officer at the scene, said he was confronted with Mr Cole pacing the street bare foot carrying a large kitchen knife and self-harming to his arms and neck.
The officer said he was concerned how Mr Cole was going to react, as the only information he had received was that Mr Cole had stabbed somebody.
Addressing the events that unfolded at this point, the inquest jury said: "The police officer saw Marc slicing his neck and approached him. The police officer told Marc to 'drop the knife' twice, Marc did not follow the command to drop the knife, the officer shouted 'Taser, Taser', and then deployed the Taser."
After an initial Taser activation lasting six seconds, Mr Cole lifted the knife to his throat again, so PC Wilson reactivated the device for a further 22 seconds. PC Wilson said he reactivated the Taser for a third time, for 15 seconds, when Mr Cole once again lifted the knife upwards.
During that third activation, the knife was knocked out of Mr Cole's hand by the baton of another officer who had arrived at the scene. Mr Cole was then restrained.
At that stage, while handcuffed and still on the ground, Mr Cole had a pulse and was breathing. However, while being taken into the back of an ambulance, his breathing stopped and he suffered a cardiac arrest. He was taken to Royal Cornwall Hospital, but doctors were unable to save his life.
Two Home Office registered pathologists, Dr Russell Delaney and Dr Nathaniel Carey, both determined that Mr Cole died as a result of the use of cocaine and an episode of altered behaviour, including self-harm, excitement, exertion and restraint, including the discharge of a Taser device.
Each of those factors played a part, they said, with all of them being "more than merely trivial, minimal or negligible".
According to Dr Jasmeet Soar, an expert on cardiac arrests, the level of cocaine Mr Cole had taken was so high, that the drug alone could have caused his heart to stop. However, he said that the use of the Taser had also played a "more than trivial" role in Mr Cole's death.
The inquest heard that in an initial statement, PC Wilson, who has served with Devon and Cornwall Police for 16 years, said he only activated the Taser once. In his second statement, given in September 2017, PC Wilson said he used it twice. While giving evidence at the inquest, he told the jury that he had used it three times.
Asked by Coroner Geraint Williams why he had given different accounts. PC Wilson said that on the first occasion, he was given advice to "keep it brief". Ahead of the September 2017 statement PC Wilson said he was "given guidance" by the Police Federation to say the Taser was used on two occasions and advised not to "express uncertainty", as he hadn't seen the relevant documentation which could confirm the number of Taser activations.
"That was what I followed," he said. "I was aware of two activations, maybe more, but I wasn't sure at the time."
The officer admitted that, with hindsight, he regretted taking that advice.
PC Wilson denied "underplaying" his use of force or adding more detail to his later statements to make his actions appear more reasonable.
He answered "yes" when asked if the use of the Taser was reasonable and proportionate, adding that he made a decision at the time that using a baton or captor spray were not safe options.
The Independent Office for Police Conduct launched an investigation into Devon and Cornwall Police contact with Mr Cole prior to his death and said the results would be published on the conclusion of the inquest.