'Use Black History Month to try to understand why'
The most senior black, Asian and minority ethnic (BAME) police officer in the country has called for officers to use Black History Month (BHM) to better understand the issues faced by the black African and black Afro-Caribbean community.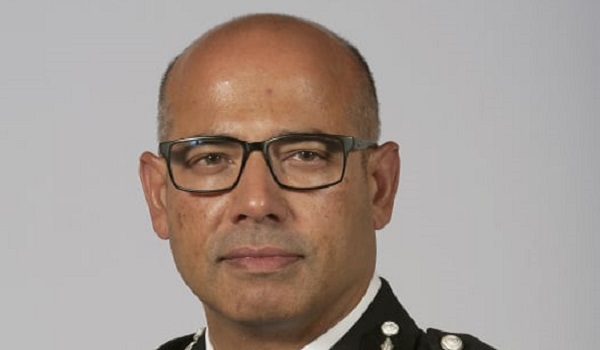 In a blog post for the Police Federation of England and Wales (PFEW), Metropolitan Police Service Assistant Commissioner Neil Basu, the head of Counter Terrorism Policing in the UK, wrote: "We should, as a profession, recognise that though there should be no hierarchy in diversity, there actually is… Young black men have the worst experience in every aspect of society: health, education, employment and the criminal justice system. There is a reason for that, and years of inequality, deprivation and poor treatment play a huge part. Use BHM to try and understand why."
Mr Basu suggests officers educate themselves by reading books such as To Kill a Mockingbird and The Colour Purple, which provide deep insights into the expereince of being black. He also points fellow officers towards the works of British rapper and activist Akala and the historian David Olusoga. For those who prefer the visual medium, he suggests watching films such as In the Heat of the Night, about a black detective who comes face-to-face with racism while investigating a murder in the American deep south, or Crash, which depicts the racial and social tensions of Los Angeles.
Above all, he says, it is important to, first and foremost, see all those they interact with as fellow human beings.
"If we can begin to understand their experiences, we can begin to understand how to serve them according to their need, because without fear or favour does not mean treating everyone the same. No two people are the same. I'm afraid a National Centre for Applied Learning Technologies (NCALT) package from the College of Policing or mandated diversity training simply won't work. You must have a conversation with people to understand them, and you must want to listen," he writes.
"The reality is we are all prejudiced but very few of us are malicious about it and want to do others harm. If we can understand why we are prejudiced we have a chance to change the way we behave (and hopefully the way we think) and that will make the biggest difference in levelling the playing field or improving our interactions with people who look different from ourselves.
"And when the people in power recognise that only they have the power to effect change, then change will happen, but not before then."
Mr Basu, who is of mixed British and Indian heritage, concludes his article with the hashtag: #BasuNotBlackNotWhiteJustBlue
You can read the full blog post here on the PFEW website