Urgent action needed to tackle surge in anti-social behaviour following lockdown
The Victims' Commissioner fears the Government is "sleep-walking to disaster" unless it tackles the escalating problem of anti-social behaviour (ASB).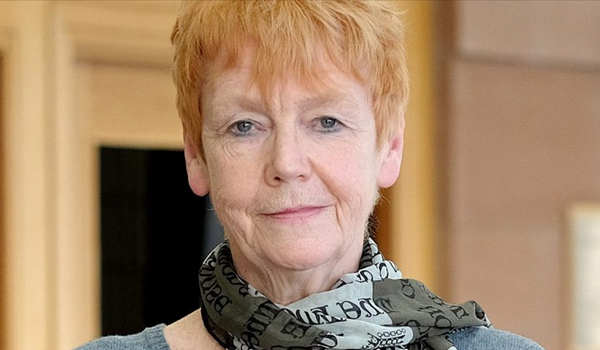 Dame Vera Baird QC says urgent action is needed following mounting evidence of a surge in ASB complaints following lockdown
Her concerns were set out in an open letter to Home Secretary Priti Patel, calling for the Government to "show leadership" in tackling the problem, by funding task forces to deal with ASB in those areas hardest hit.
Dame Vera also highlighted the failure of the Home Office to act on recommendations to provide support and more rights to the victims of ASB.
A hard-hitting report on the plight of victims of ASB published in April 2019 – Living a Nightmare – made 12 recommendations that were designed to give victims a voice, access to support services and the power to challenge when authorities refused to act.
The report by Baroness Newlove, her final one as Victims' Commissioner, said victims of ASB were being let down by police, local councils and housing providers, with many victims having to suffer in silence.
The recommendations included recognition of the impact on victims of persistent ASB by revising the Victims' Code of Practice to afford them the same entitlement to support as all other crime victims; tackling the failure to adequately respond to 101 phone calls quickly; and for the Home Office to consider replicating legal powers available to police in Scotland who can serve warnings, fines and seize noisy equipment.
However, Dame Vera said despite the Home Office welcoming the report at the time, only one recommendation has been implemented.
Dame Vera said the Home Secretary's response to her letter last month placed the blame on increased ASB on breaches of Covid-19 regulations. Ms Patel also rejected the request for additional funds to tackle the problem and offered no explanation for the failure of her Department to act upon the recommendations in Living a Nightmare, said Dame Vera.
"Yet last week, the national police lead for ASB revealed a 12 per cent increase in complaints of ASB unconnected with Covid-19 regulations," she added.
"The Home Secretary's letter is disappointing and suggests the Home Office do not understand the problem."
Dame Vera said if anything, the 12 per cent rise reported by Assistant Chief Constable Andy Prophet, the National Police Chiefs' Council (NPCC) lead for ASB, understates the increase.
"The charity Victim Support, who provide victim services in over 30 areas across the country, tell me that since March 27, they have seen a 27 per cent increase victims of ASB wanting to access Victim Support services and in August they saw a 161 per cent increase in 'hits' about ASB on their website," said Dame Vera.
"I speak to frontline victims' services from across the country every fortnight and the feedback I have been getting shows a sharp rise in the number of victims of ASB being referred for support. This includes a six-fold increase in ASB victim referrals in parts of the northeast to four-fold increases in parts of the southwest."
She said the police are clear that ASB is on the up and it is not simply Covid-19 complaints.
Victim services are also clear that the behaviour is sufficiently serious to prompt people to ring up for support in such large numbers that they are struggling to cope, said Dame Vera, who added that one local authority was declining to take more ASB complaints as it does not have the resources to cope.
"Vulnerable people targeted in their own homes need help and cash-strapped councils can't manage any more than stretched police forces and local victims' services," said Dame Vera.
She says there is an urgent need for central government to fund local task forces to tackle this "very impactive behaviour". But Dame Vera stressed this by itself was not enough. Victims also need to feel they have a voice and are being listened to. They must be recognised as victims of crime with access to victim support services.
Living a Nightmare set out a plan to put victims first and tackle ASB at source, and its recommendations must be implemented and not simply ignored, said Dame Vera.
In a recent Local Government Association webinar on ASB and the impact of Covid-19, Mr Prophet said progress was being made on the some of the key recommendations in the Living a Nightmare report.
He also highlighted figures from a YouGov poll conducted between March and August, commissioned by the NPCC and Resolve ASB, which showed that more than 80 per cent of ASB victims said more needs to be done, with 59 per cent not satisfied with police response.
Thirty per cent of people said ASB had got worse since lockdown and 44 per cent said it was a problem where they live. The study also found that 54 per cent of ASB was not reported to anyone.
"We are living in extraordinary times, with people spending much greater time in their own homes, often worried, stressed and feeling vulnerable," said Dame Vera.
"Persistent ASB causes untold misery, stress and despair at the best of times, but we must understand that the impact is so much greater under lockdown conditions. ASB can have a corrosive effect on public morale and community cohesion at a time when it is so important that we all come together.
"This is why I am so dismayed by the Home Secretary's response. There is no recognition of the problem and the fact that with another six months of social restrictions, it is only going to get worse.
"I fear that unless it acts, the Government is sleep-walking to disaster, with anti-social behaviour being allowed to escalate and the victims being left to fend for themselves. Now is the time to act."