'Upskirting' to be punishable by two years in jail
Taking pictures up women's skirts will become a specific criminal offence following a victim-led campaign.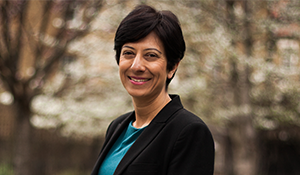 Gina Martin, 26, launched a campaign to criminalise 'upskirting' after being victimised at a music festival in 2017.
On Friday (June 15), the Government announced its support for a new law criminalising the behaviour – with offenders set to face up to two years in prison.
The legislation, introduced in a Private Member's Bill by Wera Hobhouse MP, will close a gap in the law that has meant upskirting could only be prosecuted as voyeurism or outraging public decency.
Justice Minister Lucy Frazer said: "This behaviour is a hideous invasion of privacy which leaves victims feeling degraded and distressed.
"By making 'upskirting' a specific offence, we are sending a clear message that this behaviour will not be tolerated, and that perpetrators will be properly punished.
"I'd like to thank Wera Hobhouse, Gina Martin, and all other campaigners for their tireless work, and look forward to seeing the Bill progress through Parliament."
Under current law there is no specific avenue to prosecute upskirting in England and Wales.
However, it is possible to bring cases under outraging public decency laws, with two prosecutions successfully brought this way in January and March.
Offences can also be prosecuted as sexual offences under the Sexual Offences Act, but this requires the victim to be conducting a private act rather than going about their daily lives.
In April, Justice Secretary David Gauke committed to ensuring the law was fit for purpose.
Upskirting will form part of the Voyeurism (Offences) Bill that will pass through the House of Commons on Friday.
The new law will bring the punishment for upskirting in line with other voyeurism offences, with the worst offenders facing a maximum of two years in prison and being placed on the sex offenders register.
The campaign to criminalise upskirting was started by Ms Martin, who launched an online petition when police were unable to take action against a man accused of taking pictures of her on his phone at a music festival in London's Hyde Park.
Ms Hobhouse said: "We all made the case for common sense. Now if someone is to fall victim to upskirting, the law will recognise them as the victim, and the police will be able to act immediately and bring the perpetrators to justice."
Katie Ghose, chief executive of Women's Aid, added: "We welcome the Government taking decisive action to make upskirting a criminal offence. This form of abuse is painful and humiliating for victims and often has a devastating impact on all aspects of their lives.
"We hope that this new criminal offence will be another step forward in challenging the prevailing sexist attitudes and behaviours in our society that underpin violence against women and girls. Domestic abuse does not happen in a cultural vacuum."