Upskirting Bill and Finn's Law blocked at last minute
Plans to make taking pictures up women's skirts a specific criminal offence and offer more protections to police animals have been delayed after a single MP objected to proposed legislation.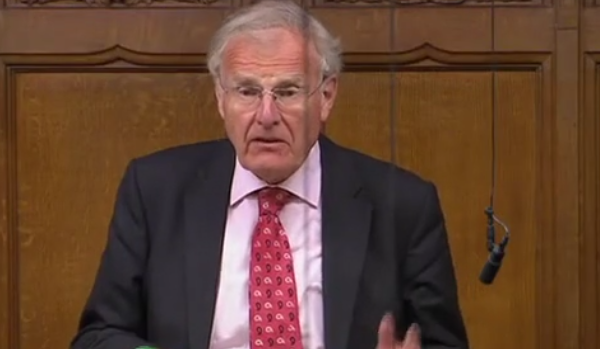 Christchurch MP Sir Christopher Chope blocked the Voyeurism (Offences) Bill and Animal Welfare (Service Animals) Bill as they were debated in Parliament on Friday (June 15).
Both bills were expected to go forward after being supported by the Government earlier that day but have now been delayed until further debates can be held.
The Government has pledged to introduce the law against upskirting as soon as possible.
Parliamentary rules only require one MP to object to block a Bill's progress.
The campaign to criminalise upskirting was started by victim Gina Martin, who was targeted while at a music festival in Hyde Park last year.
The Bill would have closed a gap in the law that prevented offenders being charged with a specific sexual offence – and could have seen the worst criminals spend two years in jail and be placed on the sex offenders register.
Under current law, police in England and Wales can only charge upskirters with crimes of outraging public decency or voyeurism
However, voyeurism only applies to victims who are performing acts in private and outraging public decency generally requires other people to have witnessed the incident.
Victims are also not given an automatic right to anonymity, unlike other victims of sexual offences.
Sir Christopher's objection sparked cries of "shame" from other MPs including Minister for Women Victoria Atkins.
The second Bill, known as 'Finn's Law' after a police dog who was stabbed protecting his handler, was intended to ensure anyone who attacks a police anima could be charged with offences other than criminal damage or causing unnecessary suffering.
Both Bills will next be debated on July 6.
A government spokesperson said: "[Upskirting] is a hideous invasion of privacy which leaves victims feeling degraded and distressed.
"It cannot be tolerated, so it is absolutely right that the Government supports this Bill to make upskirting a specific offence.
"Whilst we are disappointed this Bill did not pass second reading today, we look forward to supporting these measures through the House at the earliest possible opportunity."