Upskirting becomes a criminal offence as Bill receives Royal Assent
A Bill to make 'upskirting' a specific criminal offence has been granted Royal Assent and will now become law.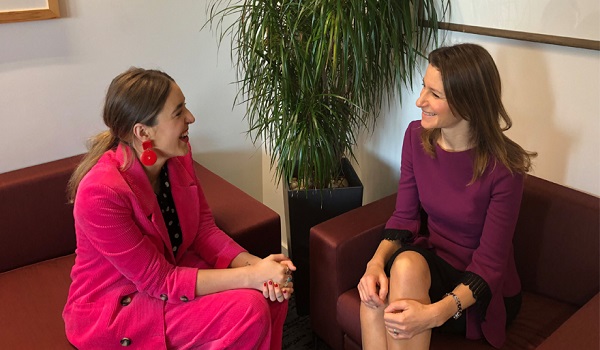 Upskirting is the act of taking a photo under a person's clothing without them knowing, with the intention of viewing their genitals or buttocks.  
Upskirting is usually performed in a public place, making it hard to identify people taking such images. As it was not previously a criminal offence in England and Wales, there are no official statistics on the prevalence of upskirting. However, some research released last year found that girls as young as ten have been victims. The British Transport Police reported a 178 per cent rise in the number of 'upskirting' incidents from 2013 to 2017. 
Previously the police have only able to pursue offences of outraging public decency but this did not cover all types of incidents. If someone was caught upskirting the culprit could be asked to delete the image, but further prosecution was not possible.  
The new Voyeurism Bill outlaws 'upskirting' where the purpose is to obtain sexual gratification, or to cause humiliation, distress or alarm. This includes instances where culprits say images were just taken 'for a laugh' or when paparazzi are caught taking intrusive images. 
It creates two new offences under the Sexual Offences Act 2003 to capture this behaviour. The changes will cover England and Wales; 'upskirting' was made a specific offence in Scotland in 2010. 
Perpetrators will face two years in prison and be placed on the sex offenders register. Victims will also receive an automatic right to anonymity, as with other sexual offences.  
Freelance writer Gina Martin helped launch the campaign to make upskirting a crime after being targeted at a music festival. She was waiting to watch The Killers perform at British Summer Time music festival in London's Hyde Park when a man put his phone between her legs and took pictures of her crotch. 
After informing the police, she was shocked to discover upskirting was not a specific offence and posted a status update on Facebook detailing her experience. Her post went viral with other women sharing similar experiences. 
Soon an online petition was set up in a bid to get her case reopened, which received 50,000 signatures. The campaign was then picked up by Lib Dem MP Wera Hobhouse who brought a Private Members' Bill backing the creation of an upskirting offence. 
The Government intervened last June to bring forward measures to tackle this behaviour, after Ms Hobhouse's Bill did not pass its second reading following an objection by Conservative MP Sir Christopher Chope. He has a track record of objecting to private members' bills on a point of principle, because he does not agree with legislation being brought before Parliament on a Friday without enough time for a full debate. 
Since then, with government-backing, the legislation has successfully passed through both Houses of Parliament and was given Royal assent on Tuesday (February 12) and will come into law in eight weeks. 
Justice Minister Lucy Frazer said: "Those who commit such a degrading act will face prison, and victims' complaints will be dealt with seriously. Gina Martin and other victims, charities and MPs supporting her should be immensely proud. Her efforts show how one campaigner can work with government to change the law for everyone." 
Sian Hawkins, Head of Campaigns and Public Affairs at Women's Aid, said: "Upskirting is a harmful and humiliating form of abuse and often has a devastating impact on all aspects of the victim's life. We hope that this new law will be another step forward in challenging the prevailing sexist attitudes and behaviours in our society that underpin violence against women and girls. Domestic abuse does not happen in a cultural vacuum. By making upskirting a criminal offence, we will send out the powerful message that this form of abuse is unacceptable and perpetrators of this crime will be held to account."