Updated guidance views domestic abuse as more serious 'violation of trust' in sentencing
People who abuse their partners or family members face the prospect of a "greater severity of sentence" than those who commit crimes in a non-domestic setting under updated rules announced today.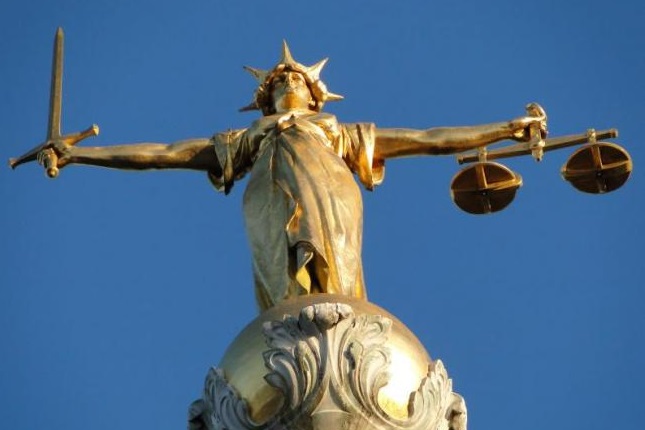 For the first time the new guidance acknowledges that abuse does not just happen through person to person contact, but via newer methods involving technology such as social networking, email and messaging, or tracking devices fitted to a victim's car.
The Sentencing Council said the changes, which contrast sharply current advice that was first published 12 years ago, comes ahead of extra protections for victims of stalking – due later in the summer in its draft guidelines on Intimidatory Offences.
There is no specific crime of domestic abuse and previous guidelines stated that crimes that happen at home should be taken as "no less serious" than those perpetrated on the street or anywhere else.
Now the Council's shift in approach recognises domestic offences should be treated more seriously because they represent a "violation of trust and security", in an abuse of power normally associated with intimate or family relationships.
There is also the potential for victims of domestic abuse and their children to suffer "lasting trauma", and for the perpetrators to present a "continuing threat to the victims' safety".
Charity Refuge described the move, which applies to all offenders aged 16 and older on or after May 24, as "a huge step forward".
The rules have been changed in the wake of fears that domestic abuse is becoming more common and can lead to death of the victim and cause long-term problems for children and other family members.
According to the Crime Survey for England and Wales, about 4.3 million female and 2.4 million male victims aged 16 to 59 experienced some form of domestic abuse in the year to March 2017.
Sentencing Council member Jill Gramann said that the increasing use of technology in offending has meant that domestic abuse has also "evolved in its scope and impact", adding: "The new guideline will ensure that courts have the information they need to deal with the great range of offending and help prevent further abuse occurring."
"The guideline also emphasises that abuse can take place in a wide range of domestic settings and relationships, and that abuse can be psychological, sexual, financial or emotional as well as physical."
Overall, the Council believes it is likely that there will be an increase in sentence severity as a result of the introduction of the guideline.
However, the guideline emphasises the need to consider the most appropriate sentence to prevent further reoffending and protect victims, which may be a community order.
It accepts that care should be taken to "avoid stereotypical assumptions" regarding domestic abuse.
Irrespective of gender, domestic abuse occurs among people of all ethnicities, sexualities, ages, disabilities, religion or beliefs, immigration status or socio–economic backgrounds. Domestic abuse can occur between family members as well as between intimate partners.
The new guidance, published on Thursday (February 22) also states:
• Provocation will not be considered as a mitigating factor in sentencing, except in rare circumstances;
• The penalty for domestic abuse should be determined by the seriousness of the crime – not by the wishes of the victim; and
• Magistrates' and Crown Courts should take "great care" where the offender or victim requests a less severe sentence in the interests of any children.
Sandra Horley, chief executive of Refuge, said the charity had campaigned for crimes committed in a domestic context to be treated "as seriously, if not more seriously" than any other.
"I am glad that the courts will be encouraged to recognise that everybody has the right to feel safe in their own home," she said.
"These sentencing guidelines better reflect the reality of domestic violence today."