University launches 'virtual volunteer' project to address problems faced by the police
The University of South Wales (USW) has launched an online environment known as 'virtual volunteering' where users can engage in seeking solutions to policing problems.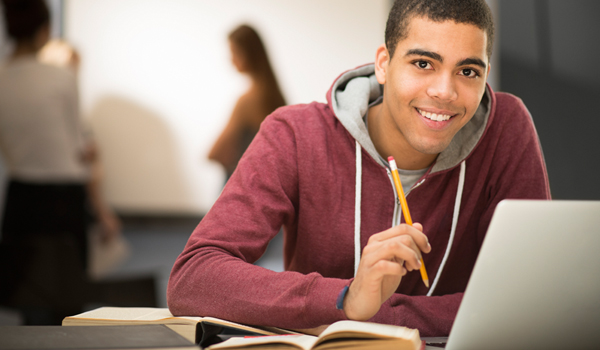 Working closely with the South Wales Regional Organised Crime Unit, known as Tarian, and the All Wales Citizens in Policing coordinator, the programme has been designed so that staff and students can submit ideas and insights as a virtual volunteer, with access to video presentations and modules to complete.
The university says the "first of its kind" programme addresses real problems faced by the police.
"It is not a consultation process, but provides an opportunity for creating public engagement, reassurance and confidence in the police," it adds.
The programme and its origins were examined in detail by Dr John Coxhead in the August edition of Police Professional (https://www.policeprofessional.com/feature/virtual-solutions/).
One of the issues that Tarian is seeking "innovative solutions" to is 'money mules', where students from China are particularly vulnerable to being coerced into allowing organised crime groups to access to their UK bank accounts.
The money mules, and sometimes family members, have faced threats and incidents of violence.
The university says police want to warn international students about this, but traditional approaches, such as providing advisory leaflets or lectures, have been ineffective.
Now, vitual volunteers have the opportunity to submit solutions in various ways, such as TikTok videos, social media campaigns, or written proposals.
USW says volunteers are encouraged to be as creative as they want to be.
Dr Martin Wright, a retired police officer and USW Visiting Fellow, said: "I volunteer with Dyfed-Powys Police, so I understand that issues, such as vetting and access to police stations, create barriers for people to volunteer.
"We are living in a climate where there is mistrust of the police, particularly amongst young people, so we wanted to try and achieve two things. To create an environment whereby people could volunteer for the police easily, but also to engage positively with groups of individuals who would not normally engage.
"The volunteers receive a letter of appreciation from Tarian, upon completion, and they gain work experience that they can reflect upon in future job applications.
"In time, we intend to expand this to each of the three South Wales police forces."
The programme is open to students from across the university, engaging many different disciplines, such as psychology, criminology, childhood studies, computer science and accountancy. This broad approach hopes to generate solutions from students with different expertise, backgrounds, ages and cultures.
Detective Chief Inspector Steven Maloney of Tarian said: "We are really grateful for this opportunity to collaborate with the university and their students.
"These problems are challenging and complex. Traditional policing ideas have not solved the challenges that we face in policing these problems, so we want to reach out to a new audience to ask for their help in keeping people safe.
"This is a real opportunity for students to make a difference to their communities."
Denise Lodge, All Wales Citizens In Policing coordinator, added: "Volunteering provides a vital additionality across policing and actively contributes to many local policing priorities.
"It is key that our programmes continue to advance alongside modern times and remain an attractive and engaging volunteer opportunity which is why virtual volunteering is such an exciting development for us.
"For a volunteer, it offers greater flexibility and is easily accessible. It is a great gateway to considering more formal roles such as Special Constables and volunteer cadet leaders, our paid roles or, simply gaining valuable crime prevention advice."