University harnesses AI to counter cyber threats
Cardiff University has been named as an Academic Centre of Excellence in Cyber Security Research by the UK's National Cyber Security Centre (NCSC) – the first institution in Wales to be given this status.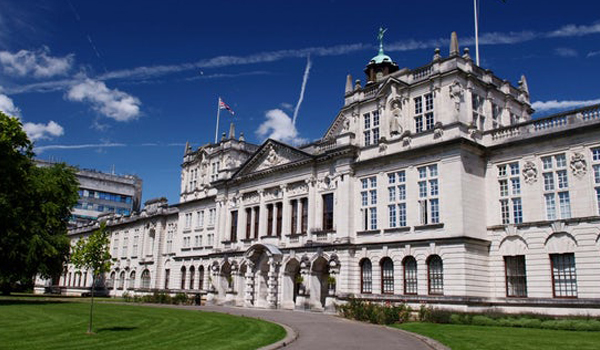 It recognises the internationally excellent research developed at the university over a number of years, which feeds directly into law enforcement and the Government's strategy for making the country more resilient to cyber attacks. 
As part of the scheme, Cardiff University will specifically focus on how artificial intelligence (AI) can be used to monitor, identify and ultimately tackle cyber risks. 
Cardiff University already has close links with government and industry and the Airbus Centre of Excellence in Cyber Security Analytics was recently launched at the university to further research into the link-up between AI and cyber security, and is the first centre of its kind in Europe. 
Research in the centre aims to protect corporate IT networks, intellectual property, and critical national infrastructure. 
It has already translated new methods and tools for real-time dynamic risk modelling into an Airbus 'spin out', which is now protecting critical national infrastructure; integrated its research on malware classification based on behavioural DNA profiling of machine activity using AI into Airbus' Security Operations Centre; and provided written and oral evidence on the cyber threats associated with online social networks to a Home Affairs Select Committee. 
Launched in 2016, the NCSC was set up as part of GCHQ to help protect the UK's critical services from cyber attacks, manage major incidents and improve the underlying security of the UK internet through technological improvement and advice to citizens and organisations. 
Since then it has prevented thousands of attacks and managed hundreds of incidents. 
Professor Pete Burnap, principal investigator of the Centre of Excellence and professor of data science and cybersecurity in the School of Computer Science and Informatics, said: "Our core identity is the interdisciplinary fusion of AI and cybersecurity, a concept we call 'cyber security analytics'. AI is at the heart of the Government's industrial strategy and our aim is to innovate with AI to improve automated cyber threat intelligence and support decision making and policy responses to make the UK more secure for individuals, business and the government." 
University vice-chancellor Professor Colin Riordan added: "At a time when threats to our critical infrastructure have never been greater, it's particularly encouraging to see Cardiff University research contributing to efforts to detect and deter cyber-attacks." 
Economy Secretary Ken Skates said that as cyber security threats become more prevalent and sophisticated, "enabling the rapid development of innovative new products and services to counter them has never been more important". 
Minister for Digital, Margot James said: "These universities are doing fantastic research in cyber security and they are rightly being recognised for their pioneering work. 
"We have some of the best minds in the world working in the field and thanks to this scheme they can now help shape our National Cyber Security Strategy".