'Unexpected demand' leads to almost £2 billion overtime bill
The National Police Chiefs' Council has called for officers who work overtime and give up rest days to be compensated after figures revealed officers worked an extra 97 hours each last year.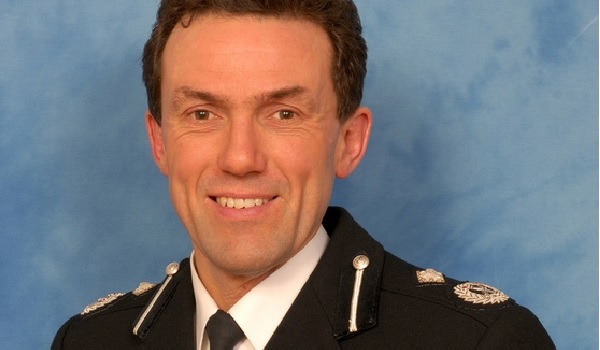 Data obtained from a Freedom of Information (FoI) request showed that the amount of money spent on overtime reached its highest level since 2013 while the number of officers is currently at its lowest for decades.
Overtime has cost forces £1.7 billion in the past five years, which the Police Federation of England and Wales (PFEW) said could have funded an additional 10,000 officers.
However, Chief Constable Francis Habgood, national lead on pay and conditions, claims overtime is an effective method of managing unexpected demand from incidents such as a counter-terrorism operations or missing person investigations.
He said this is a result of increasing recorded crime levels, a growing terror threat and other agencies lacking capacity.
Of the 40 forces that replied to the BBC FoI, every single one spent more than £1,000 on overtime per officer.
Although Police Scotland was third in the amount spent on overtime, it also had the lowest average spend per officer (£1,033.13).
The forces spent £380 million between them on overtime in 2017/18 – a 14 per cent increase from £334 million the previous year.
Between 2013 and 2018, the Metropolitan Police Service spent £490.8 million on overtime costs, followed by the Police Service of Northern Ireland (£236.4 million) and Police Scotland (£106.8 million).
Greater Manchester Police spent £92.7 million while West Midlands Police paid out £66.8 million.
The figures refer only to the overtime that has been claimed by officers and does not include those who start their shifts early or finish work late.
Mr Habgood said: "Our officer numbers are at the same level as 1985 so there are fewer officers to surge to meet higher levels of demand.  Overtime can be an effective way of managing unexpected demand from incidents such as a counter-terrorism operation or missing person investigation.
"It is only right that officers whose lives are disrupted by a last-minute requirement to work additional hours or give up a rest day are compensated for that disruption. Where demand is unpredictable and it is not easy to justify permanent staff, then overtime payments can be both a flexible and cost-effective option.
"We know our officers are under increased strain and that excessive overtime can be a source of stress and will affect personal lives.  Hours worked should be monitored as part of Working Time Directive requirements and any high overtime figures should trigger line manager intervention to check on the impact on individual officers."
PFEW chair John Apter said officers would much rather have an extra crew mate available to back them up as opposed to working extra hours for a "few more pounds in their pay packet".
"Officers are increasingly expected to plug the gaps created as the service is stripped back to the bare bones," he added.
"Policing is a vocation – it is not a 'nine to five' job and if officers are in the middle of dealing with an incident they cannot just down tools and clock off the moment their shift is due to end.
"As such overtime is sometimes inevitable and often compulsory; but it should not be used as a crutch to prop up the service enabling it to meet ordinary day to day demand.
"It's a false economy – they are robbing Peter to pay Paul."