Undercover Policing Inquiry 'must' be extended to Northern Ireland
Undercover operations in Northern Ireland must be investigated to ensure "full transparency and accountability", according to a human rights group.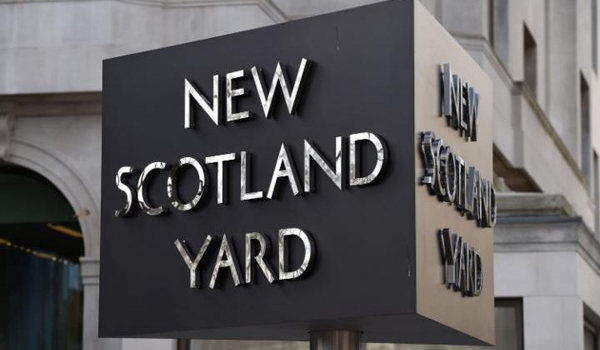 Amnesty International has urged the Government to extend the Undercover Policing Inquiry (UCPI) to cover officers' activities in Northern Ireland.
The inquiry is currently examining the actions of covert Metropolitan Police Service (MPS) officers in England and Wales, including forming inappropriate relationships with targets.
The call comes after Scottish Justice Secretary Michael Matheson asked for the investigation to also look into activities in Scotland.
Grainne Teggart, Amnesty Northern Ireland's campaigns manager, said the collapse of the Stormont Executive should not prevent the inquiry's expansion.
"Activities of undercover police were not limited to England and Wales, so nor should the inquiry. Two previous Justice Ministers have called for the extension of the inquiry which we believe must now happen urgently," she added.
"Given the potential significant implications for legacy investigations, this is all the more important. The need for full transparency and accountability of policing in Northern Ireland must not be compromised."
Former Justice Ministers David Ford and Claire Sugden have both asked for the UCPI, also known as the Pitchford Inquiry, to look into MPS deployments in Northern Ireland.
In 2015, the MPS confirmed it had deployed officers in the country without the knowledge of local forces.
These included Mark Kennedy, who infiltrated environmental campaign groups where he worked alongside activist Jason Kirkpatrick.
Mr Kirkpatrick said failing to extend the inquiry to cover the breadth of undercover policing would leave it "nothing short of a whitewash".
He added: "The operations and depth of the deception by the police who spied on me was not limited to England and Wales, and so neither should the investigation.
"Our rights must be upheld. I've been fighting for what's right on this case since 2010, and it's time the Government stop doing everything in its power to prevent justice."