UK`s second city still out in front as `crash-for-cash` capital
Birmingham remains the country's "crash-for-cash" capital for the third year in succession — with one in four fake UK accidents taking place in the city.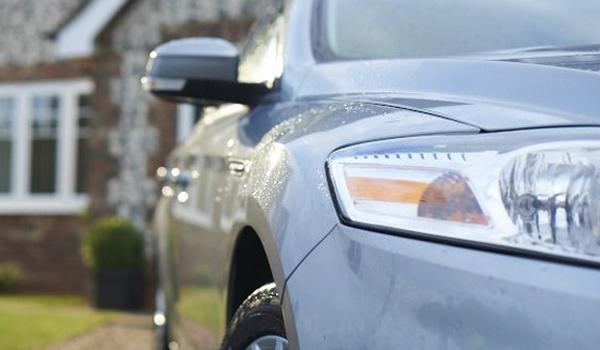 Birmingham remains the country's "crash-for-cash" capital for the third year in succession — with one in four fake UK accidents taking place in the city. It has one third of postcodes in the claims` league table with the districts of Washwood Heath, Aston and Small Heath the three worst fraud hotspots for the crime in the whole of the UK. Bradford, Manchester, London and Oldham also featured on the list – compiled by the Insurance Fraud Bureau (IFB) – which saw ten of the top postcodes assigned to the UK`s second city. In Bradford, the areas of Frizinghall and Manningham came joint fourth for the numbers of fraudulent claims, while in Manchester the M8 postcode, which includes Cheetham Hill, was ranked sixth. A survey carried out by insurance company Aviva in 2016 said a quarter of its 3,000 crash for cash claims were in Birmingham. The figures include induced accidents, where fraudsters deliberately target innocent motorists to claim whiplash compensation, as well as staged accidents, when two damaged cars are brought together to make it look like an accident. The data applies to the past 12 months. In total, there were 55,573 personal injury claims linked to scams in the UK, the IFB said, costing the insurance industry £340 million. "We don`t know the exact reason Birmingham features so heavily in these surveys," said Ben Fletcher, the director of the IFB, a not-for-profit organisation set up to detect fraud. "Obviously, this is a nationwide problem and we have investigations that range from Kent to the North East, but large urban areas tend to be the focal points for these kind of crimes." Over the past few years there have been dramatic year-on-year falls in staged accidents. Aviva believes this is because tougher prevention tools are being implemented by the insurer when selling insurance — making it harder for fraudsters to take out a policy in the first place. Tom Gardiner, head of fraud at Aviva, said: "We remain very concerned that fraudsters continue to put their own greed ahead of innocent motorists` safety. "Crash-for-cash does not just push up premiums for genuine customers, it puts innocent motorists at risk. "It is also a significant drain on scarce public resources such as police, ambulance and A&E time, all of which are wasted on these entirely bogus claims." TOP FIVE CRASH FOR CASH LOCATIONS 1) Birmingham; 2) Bradford; 3) Manchester; 4) London; and 5) Oldham. Meanwhile, insurers have called for government reforms to counter 'crash for cash' scams after detecting a five per cent rise in bogus bodily injury claims last year. Aviva declined 9.5 per cent more fraudulent claims worth £85 million in 2016 than the previous 12 months – or £232,000 every day. Nearly 60 per cent of these related to bodily injury claims, with whiplash fraud remaining the area of biggest concern. The company warned that organised gangs are responsible for much of the new fraud cases, with £25 million of declined claims linked to fraud rings. Aviva investigators are currently examining more than 3,000 suspect whiplash claims with possible ties to organised crime.