UK to build on crisis communications lessons from Australia and New Zealand
The response to emergencies and disasters in the UK is set to be enhanced by a new organisation that will support the sharing of good practice and training.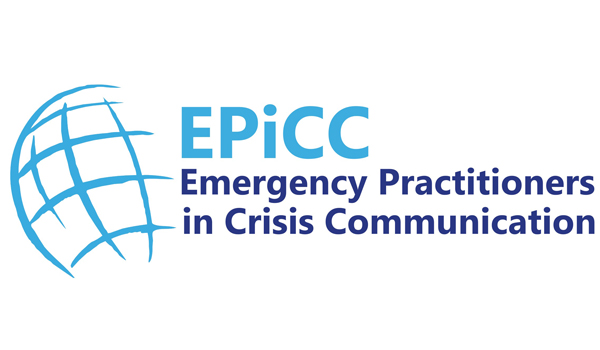 Today (Tuesday, February 4) marks the official launch of EPiCC (Emergency Practitioners in Crisis Communication), a not for profit company that will support the development and delivery of effective responses to major events.
EPiCC is based on a similar organisation on the other side of the world – Emergency Media and Public Affairs (EMPA) – that works with communications professionals from the public and private sectors to enhance and improve their response to disasters.
It will provide a safe environment for all who operate in crisis communications to share good practice, train, learn and exercise.
Having been invited to give keynote speeches to the organisation in 2017 and 2018, Chris Webb, EPiCC Director and former Deputy Director of Public Affairs with the Metropolitan Police Service, believes EMPA has made a real difference to how such incidents are handled in Australia and New Zealand and hopes EPiCC can provide similar support and development in the UK.
Mr Webb said: "EPiCC is built around three core principles – the need to prepare, plan and practice. Having led the media and comms response to emergencies and major incidents for almost 30 years, I understand the benefits that an organisation like this will bring.
"Over the last 12 months I have been working with partners involved in the emergency response at a national level here in the UK to set up a similar model and I'm delighted that the vision has now become a reality. There will continue to be a close working relationship between EPICC and EMPA."
EPiCC is supported by a Board of Advocates with wide-ranging and extensive experience of emergency management and crisis communication across a broad range of incidents and sectors. Through their knowledge, skills and international networks, they help to ensure EPiCC stays up to date, relevant and responsive to the rapidly changing nature of emergency management and crisis communication.
Advocate Alec Wood, the former chief constable of Cambridgeshire Constabulary, said: "Effective crisis communication must be at the heart of an effective emergency management responsefor any organisation that provides services to the public. Ultimately the quality and timeliness of information during an emergency can save lives and keep people safe."
"Developing and enhancing the skills of your people is key. If you fail to plan, you will plan to fail. One can only fully prepare when decisions are based on a sound understanding and comprehensive knowledge of what to expect during an emergency or crisis. The training and coaching from EPiCC gives greater confidence, should the worst happen."
You can find out more about EPiCC by visiting www.epicc.org.uk or follow them on Twitter @UKEPiCC.