UK police forces urged to make changes to speed camera enforcement strategies
Police forces across the country are being urged to adopt a new speed camera enforcement strategy in a bid to reduce the number of deaths and injuries on the UK's roads, which have plateaued during the past decade.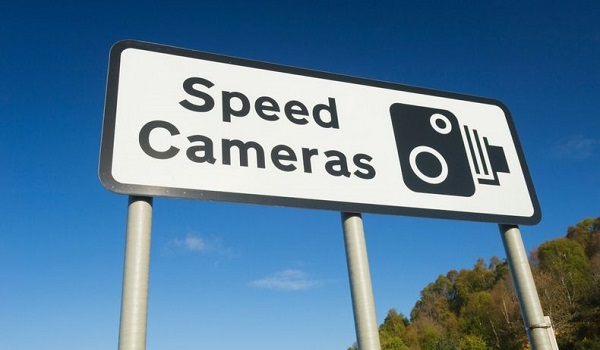 A new report calls for forces to leave traditional camera enforcement behind and introduce a new wide-area, more flexible approach to speed camera operation, thereby increasing the threat of detection for motorists.
Latest Department for Transport (DfT) casualty data shows that there were 1,752 UK road deaths in 2019, which is similar to the levels reported since 2012.
The report from Road Safety Support, 'Enforcement Strategy – Raising the Game', highlights the complacency among drivers in relation to speed camera use in recent years, and urges forces to adopt the new approach in order to reduce the number of people killed or seriously injured.
It recommends an urgent step-change to increase the perception of speed camera detection and to jolt motorists into driving more carefully on all roads – not just those where they expect to see a camera.
Mobile speed camera vans, which are highly visible and can be utilised over a wider area, should be used to support traditional roads policing efforts, the report states. Mobile cameras can detect offences over a greater range and can be moved around frequently, delivering far greater general deterrence to the motoring public.
'Raising the Game' has been backed by Detective Chief Superintendent Andy Cox, of Lincolnshire Police, who is the national lead for fatal collision investigation reporting to the National Police Chiefs' Council.
At the start of the Covid-19 pandemic, in his previous role as detective superintendent and Vision Zero lead at the Metropolitan Police Service, he launched a campaign against 'extreme speeders', which was recognised by the public and media alike.
Det Chief Supt Cox said: "Since lockdown, speeding enforcement rose to prominence up and down the country with high amounts of extreme speeding cases being experienced. A clear link was identified with these very risky acts and an increased risk of fatal and serious collisions, which creates devastation to everybody involved, but also to an already stretched NHS who are abstracted away from Covid-19 patients to deal with the consequences of the collision."
He added: "Speeding remains the biggest risk to road safety and should be the number one focus and priority for traffic enforcement. I would urge all forces to download this report, if they haven't already done so, and follow the recommendations in it in relation to enforcement and communications."
Det Chief Supt Cox said while drink-driving was rightly seen as socially unacceptable,  speeding needed to be treated in the same way, and a change in driving culture would help to save lives.
'Raising the Game' was written by Road Safety Support's enforcement experts, who have worked in speed camera operation in the UK since the 1990s. It explains how many UK police forces are still using a similar criteria that was developed back in 1992 when speed cameras were first introduced in the UK.
The programme was highly effective and road deaths and serious injuries were reduced nationally by 42 per cent between April 2000 and March 2004, providing proof that the technology is a vital tool in improving road safety.
A report produced by Prof Richard Allsop in 2010, on behalf of the RAC Foundation, also concluded that if speed cameras were decommissioned across the UK, 800 extra people could be killed or seriously injured on the roads each year.
'Raising the Game' was initially released exclusively to Road Safety Support members – all but four of the UK's police forces and safer roads partnerships. But the not-for-profit company has now taken the decision to publicly release the strategy to encourage as many authorities as possible to adopt its recommendations, in an effort to save lives.
Trevor Hall, managing director of Road Safety Support, which provides specialist services to safer roads partnerships, the police and highway authorities, was involved in setting up one of the UK's first ever safety camera partnerships in Essex in 1999, and is one of the world's leading experts in the development and operation of speed and red light camera technology.
Mr Hall said: "Police forces and safer roads partnerships have very effective technology at their fingertips that we know reduces casualties; we have the evidence. We just need to adopt a new strategy to use it more efficiently and, through regular, proactive communications, help the public to understand that if they speed or commit other offences on the roads, there is every chance that they will be caught.
"This year, people have started to take responsibility for their actions to protect themselves and others from Covid-19, and they need to realise that road safety is just as serious.
"The shocking number of road deaths that we are still seeing on our roads each year are avoidable, if we all take responsibility for our actions."
Police forces in Northumbria, Essex, Wales and North Yorkshire have already made changes to their enforcement strategies based on the recommendations in the 'Raising the Game' document.