UK joins operation to combat online terrorist material
Counter-terrorism units in the United Kingdom have taken part in a large-scale operation coordinated by Europol aimed at removing online terrorist content.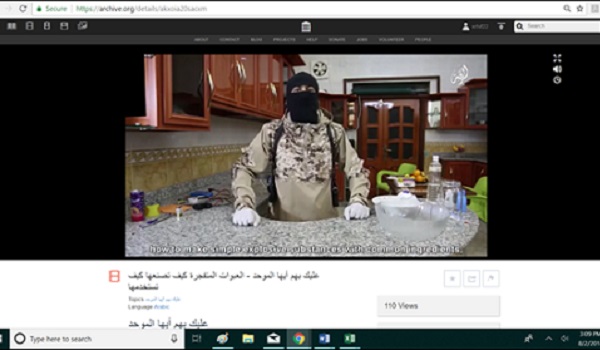 The day of action, which took place on February 1, targeted online content on explosive chemical precursors which was being shared among terrorist supporting networks, including jihadist, right-wing and left-wing terrorist networks.
It resulted in 563 pieces of content on 106 websites and platforms being assessed for referral to online service providers for their voluntary consideration against their terms and conditions.
The content included manuals and tutorials which gave instructions, among other things, on how to make bombs with the use of precursors and how to prepare and carry out terrorist attacks.
The European Union Internet Referral Unit (EU IRU) at Europol's European Counter Terrorism Centre (ECTC) coordinated the referral activity, which also saw the involvement of specialised counter terrorism units from France, Germany, Hungary, Italy, the Netherlands, Portugal, Spain, Switzerland as well as the UK.
News of the crackdown comes as a teenager from Cardiff is set to appear in court today (February 3) after allegedly going online to gather information that could be of use to those wishing to carry out acts of terror.
Luca Benincasa, aged 19 and from the Whitchurch area, was arrested by officers from the Wales Extremism and Counter Terrorism Unit and has been charged with four counts of the alleged collection of information likely to be of use to a person committing or preparing an act of terrorism.
He also faces one count of membership of a proscribed organisation.
Detective chief inspector Mark Pope of Wectu said: "At no point was there any danger to the public. We work in close partnership with the public to ensure that we can intervene as early as possible to prevent those vulnerable to radicalisation."