UK efforts to understand child vulnerability are 'floundering'
The Government has been urged to collect more accurate data on at-risk children after a report found hundreds of thousands are "living vulnerable lives".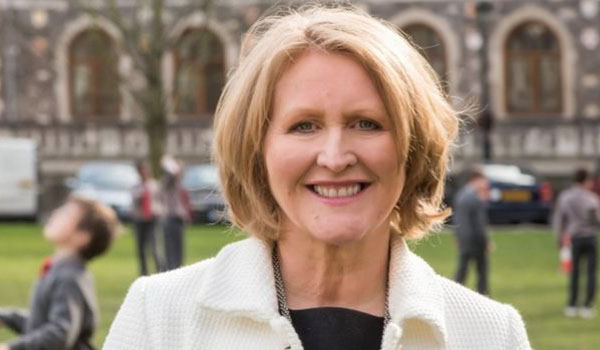 The Government has been urged to collect more accurate data on at-risk children after a report found hundreds of thousands are "living vulnerable lives". Almost 700,000 children are rendered vulnerable by family circumstances such as drug or alcohol abuse, according to Children's Commissioner Anne Longfield. Around 580,000 are at such severe risk that the state has to intervene or provide support – and 46,000 children are thought to be part of a gang. However, the figures are likely only "the tip of the iceberg" as the true scale of vulnerability in the UK is unclear. Ms Longfield has now urged the Government to improve data collection to ensure children have a good quality of life. She said: "It is shocking that half a million children – a number equivalent to the entire population of Manchester – need direct intervention or care from the state because they are living vulnerable lives. "On top of that there are many hundreds of thousands of other children growing up in potentially high risk situations. "Yet even more shocking is that this is only the tip of the iceberg. The actual numbers are likely to be much higher. The truth is nobody knows the exact number of vulnerable children. "We can trace in minute detail the academic progress of a child from four to 18 and beyond, but when it comes to describing and assessing the scale of negative factors in a child's life which will hamper their progress, we are floundering." The On measuring the number of vulnerable children in England report, published on Tuesday (July 4), found this lack of clarity is in part due to confused definitions of vulnerability among responsible organisations. However, statistics also only capture children who are known to services, and some may be counted multiple times due to falling in more than one category. Several groups of children were not even covered by official data, including children in mental health detention, homeless children, and those in gangs. The quality of non-official statistics varies significantly. Over the next year, Ms Longfield plans to use her statutory powers to request data from local authorities, government department and others to help fill these gaps. Chief Constable Simon Bailey, national lead for Violence and Public Protection, said understanding the scale and nature of vulnerability is an important step in safeguarding children. He added: "However, vulnerability is not the responsibility of a single group or service. It demands a joined up approach in which different organisations come together in order to intervene early and prevent further harm. "No child should be left to fall between the gaps: by the time they become a victim or offender it is too late, the damage has already been done. "Policing is committed to playing its part but often we will not and should not be the lead agency." An NSPCC spokesperson said: "How well we look after our children is one of the defining characteristics of a civilized society and this shocking report reveals we are currently failing this litmus test. "We are deeply concerned at the nature and scale of vulnerability it exposes and believe that now more than ever we need a Government-led study on how many of these young people go on to suffer abuse and neglect. "Shockingly this information is not being recorded, and it is essential if we are to get the right resources, support and treatment in place across the country that will give children the chance of making a full recovery and living a happy life."