UCPI chair lays out 'ambitious' timetable to conclude inquiry in 2023
The independent inquiry into undercover policing since 1968 will take at least another eight years to conclude.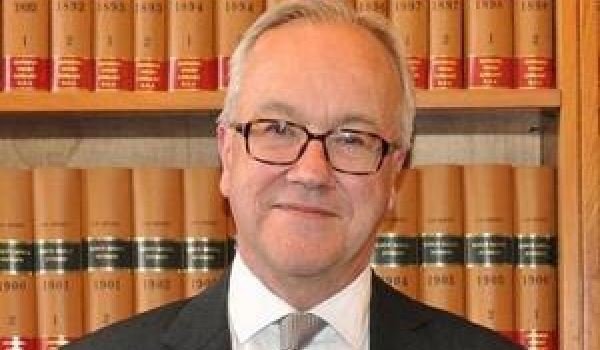 Launched in 2015, the Undercover Policing Inquiry (UCPI) was originally proposed to finish this year, but its chair Sir John Mitting has laid out a new timetable for the proceedings that shows the final report will not be submitted to the Home Secretary until 2023.
Trade union Unite said the delay was "denying justice" to victims.
In a strategic review published on Thursday (May 11), Sir John said the inquiry is "at a crossroads", insisting that its preliminary stages will soon be complete.
He added that delivery of the final report to his "ambitious timeline" relies on all the parties involved in the inquiry working together, with core participants needing to provide and process a "vast quantity of documentary evidence" in an efficient manner.
Donna O'Driscoll, a core participant in the UCPI, said: "Sadly, it seems to me that Mitting is squandering a huge opportunity, to bring those most deeply affected closer to the process, to build on their insight to help shape the inquiry in a more effective manner, to get to the truth more quickly, more effectively and with more transparency."
However, the inquiry is yet to begin hearing evidence after being delayed due to anonymity applications by officers and staff.
There are still tens of thousands of documents to be read and the evidence of at least 250 police witnesses to be received and considered.
To date, the inquiry has received more than 460 witness statements and over one million pages of evidence from the Metropolitan Police Service (MPS) alone.
A total of 171 Special Demonstration Squad members have been identified as being potentially relevant to the inquiry.
Just under 50 team members are currently supporting Sir John, made up of civil servants, paralegals, barristers, and contractors, with more planned to be recruited.
The MPS and the National Police Chiefs' Council have been invited to a public hearing on May 18 to consider how their resources can best be deployed to assist the inquiry over the next three years.
Unite Assistant General Secretary Gail Cartmail said: "This latest delay is a clear case of justice being denied. Victims of undercover policing have had their lives wrecked and yet they are still being denied answers.
"The Government needs to explain why and how the delays are occurring. If this is a question of resources, then additional funding must be found.
"The Government needs to firmly rebut the growing belief that it is deliberately kicking this inquiry into the long grass because it is uncomfortable about what it will find."
In March, around 60 campaigners and participants walked out of a UCPI anonymity hearing, calling for Sir John to step down as chair after deciding a number of former undercover officers would not be identified.
Many critics are calling for the inquiry to be chaired by a panel instead of a single judge, but Sir John said in his review that this would "impose a heavy cost in both time and money".
"Once the facts have been found, it would be both practicable and desirable for a wider panel to be recruited to investigate and consider the state of undercover policing and to make recommendations to the Home Secretary for the future," he added.