UAV complaints increase 12-fold in two years
Forces across the UK have seen a spike in complaints involving drones, as the number of reports has almost tripled in a year.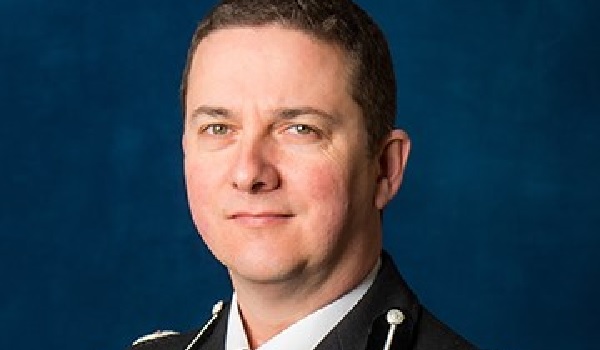 Last year, more than 3,456 incidents involving drones were recorded, an increase of 179 per cent from 2015's figure of 1,237.
In 2014, there was a total of 283 complaints involving unmanned aerial vehicles (UAVs), a rise of more than 12-fold in the past two years.
The figures ­­– obtained by a Freedom of Information request (FoI) – suggest forces receive around 10 UAV complaints every day, including invasions of privacy, near misses with aircraft and smuggling drugs and phones into prisons.
Sussex Police recorded the highest number of incidents with 240, followed by Greater Manchester Police with 225.
However, the true number of reports is thought to be higher, as some forces were unable to respond to the FoI request.
The rise in complaints correlates directly with the increase in popularity of UAVs, some of which are available to buy for as little as £30.
Drones Lead for the National Police Air Service (NPAS), Russ Woolford, said the increased focus on the use of drones requires national oversight and management to prevent the risk of mid-air collisions with aircrafts.
"Under current arrangements NPAS provides support using its fleet of 19 helicopters with, in addition, aeroplanes being introduced later this year to complement existing capabilities," he added.
"The police use of drones also forms part of this national framework but with oversight formally delegated to local chief constables.
"As drone technology and use advances, our national governance body of chief constables and police and crime commissioners has recognised this need and we are currently finalising a bid to the Home Office to set up a national drone department with a view to potentially setting up 'Drone Centres of Excellence' in the future.
"If this stance is approved, there will be significant benefits for policing across England and Wales."
There were 59 reports of drones almost colliding with airplanes in the past year, with several coming from Heathrow airport.
Civil Aviation Authority regulations state a UAV cannot be flown near airports, over crowds or built-up areas, and must not come within 50 metres of people or property.
The crafts must also be visible to the controller at all times, and cannot fly higher than 120 metres.
National Police Chiefs' Council lead for drones, Assistant Chief Constable Steve Barry said: "As awareness of what drones are and what they can do continues to grow, police forces have seen increases in concerns and reports by the public. We have to balance the growth of this technology by ensuring that the public are aware of the strong regulatory framework and detailed user guidance that is available relating to drone use.
"Police forces are working closely with their local communities to keep people informed about the legal obligations of all drone users through the Civil Aviation Authority's drone code.
"At the national level, we engage with a range of Government and industry partners to strengthen existing guidelines, develop deterrents to illegal use, and continue to raise awareness of the laws."
Last year, Daniel Kelly, 27, became the first person to be sent to prison for flying contraband into prisons using a UAV – smuggling items such as tobacco and the former psychoactive drug spice into two jails in Kent and one in Hertfordshire.