Two wheeled road users 63 times more likely to die than car drivers
A campaign has been launched to make drivers more aware of the risks to cyclists and motorcyclists as new figures show they have a much higher risk of dying or being seriously injured on roads than their car driving counterparts.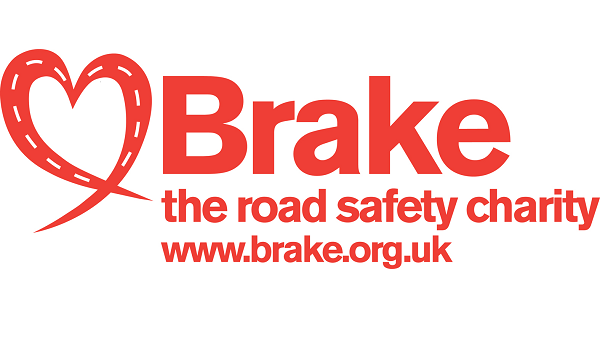 New analysis published on Monday (November 19) by Brake, the road safety charity, has found that one cyclist or motorcyclist dies every hour on British roads, and they account for almost four in ten of all deaths and serious injuries – a total of 9,740 in 2017. 
It shows that those on two wheels face 63 times higher risk of being killed or seriously injured, per mile travelled, than car drivers. 
In London, 46 per cent of people killed or seriously injured are cyclists or motorcyclists, the highest of anywhere in the country. 
However, rural roads pose a higher risk to bike riders and fatal crash risk on rural roads is at its highest since 2010. 
The research found that most drivers (52 per cent) believe that bike riders are more vulnerable on urban roads, even though rural roads pose three times the risk of a fatal crash to bike riders. 
A survey of more than 2,000 people found that 60 per cent of motorcyclists felt vulnerable on urban roads, whereas only 14 per cent said they felt vulnerable on rural roads. 
The analysis coincides with the UK's biggest road safety event, Road Safety Week (November 19 – 25), coordinated by the charity. 
It is urging drivers to be 'Bike Smart' and be more aware of bikes by: slowing down, giving more time to spot danger and react; looking properly for bikes before pulling out at junctions; leaving at least 150cm between cars and a bike when overtaking; and by doing the 'Dutch reach', using the opposite hand to open a car door to help avoid 'car dooring' incidents. 
Last week, North Yorkshire Police praised motorists following new figures that showed the number of people killed and seriously injured on its roads dropped by almost 16 per cent over the last decade. 
This contrasts with the trend of a 12 per cent rise in deaths and serious injuries across England and Wales between 2010 and 2017. 
However, the number of motorcyclist deaths is increasing, with more occurring in the county this year so far than in the whole of 2017. 
West Mercia Police Chief Constable Anthony Bangham, National Police Chiefs' Council lead for roads policing, said: "Road Safety Week is always an important event in the police calendar and Brake's timely 'Bike Smart' theme makes this year no exception. Raising awareness of the safety of those on two wheels is absolutely crucial and we will be ensuring that forces engage with partners throughout the week to both raise awareness of the dangers and enforce the law." 
Joshua Harris, director of campaigns for Brake, said: "Every hour, a cyclist or motorcyclist is killed or seriously injured on a British roads – each a tragedy that will devastate innumerable lives. Raising awareness about the safety of those on two wheels, who face much higher risk of death and serious injury than those in cars, is absolutely vital. We support the Government's announcement of a review of the Highway Code to help keep cyclists safe and its stated focus on motorcyclists in the forthcoming road safety action plan. 
"Rural roads, with their high speeds, blind bends and few cycle routes, pose particular danger to those on two wheels, with the risk of a fatal rural road bike crash now at its highest since 2010. The Government's announced focus on rural road user safety is welcome and we encourage the consideration of rural road speed and bike-safe infrastructure, such as segregated cycle lanes, in its plans."