Two forces trial mobile app for real-time facial recognition
Officers from two Welsh police forces are beginning a three-month pilot that provides access to real-time facial recognition technology through an app on their mobile phones.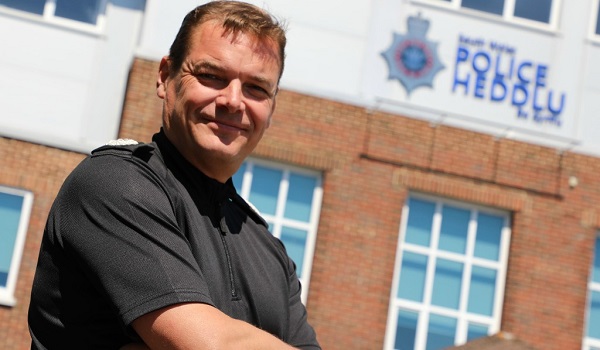 The system, known as Operator Initiated Facial Recognition, will be used initially by 70 officers from South Wales Police and Gwent Police.
It will enable officers to confirm the identity of a wanted suspect almost instantly even if that suspect provides false or misleading details. It is also hoped that cases of mistaken identity will be resolved and without the need for a trip to a police station or custody suite.
Assistant Chief Constable Mark Travis of South Wales Police said: "This new app means that with the taking of a single photograph which is then compared to the police database, officers can easily and quickly answer the question of 'Are you really the person we are looking for?'.
"When dealing with a person of interest during their patrols in our communities, officers will be able to access instant information allowing them to identify whether the person stopped is, or is not, the person they need to speak to, without having to return to a police station.
"I want to stress that this new technology doesn't replace traditional means of identifying people and that our police officers will only be using the new technology in instances where it is both necessary and proportionate to do so with, as always, the end goal of keeping that particular individual, or the wider public, safe."
Assistant Chief Constable Ian Roberts of Gwent Police said: "Embracing technology and innovation is an important part of policing and how we continue to keep people safe. This new mobile app will be a valuable tool to help officers to identify vulnerable or missing people, saving time and reuniting loved ones quicker.
"This tool can also provide identification of someone who is unconscious or seriously injured and unable to communicate who they are. By using this technology we are preventing harm, helping those in need and keeping our communities safe."
South Wales police and crime commissioner Alun Michael added: "I undertake close scrutiny of the operational decisions on the introduction of technology and subject each new step to independent oversight and scrutiny because of the ethical and social concerns that have been expressed over the use of facial recognition technology.
"People want to know that members of the public who have done nothing wrong are not being subjected to inappropriate surveillance and that their privacy will be fully respected and protected. However, people also want us to keep them safe and to use the technology to apprehend people who have committed serious offences and take them off the streets. As a result of our robust systems of scrutiny and challenge I can provide assurance to the public that we are getting that balance right. We are committed to protecting human rights as well as keeping the public safe.
"It's important to remember that police officers have always been able to spot a person who is wanted for a crime and stop them in the street. The difference with the use of this technology is simply the speed and accuracy with which the individual can be identified and arrested and the speed with which a person who is not wanted by the police can be allowed to go on their way."
Want to keep up with all the latest developments in policing? Click here to sign up for our free newsletter.