Twelve-year-olds reporting misogyny hate crimes
Girls as young as 12 have reported street harassment after a force started recording misogyny as a hate crime.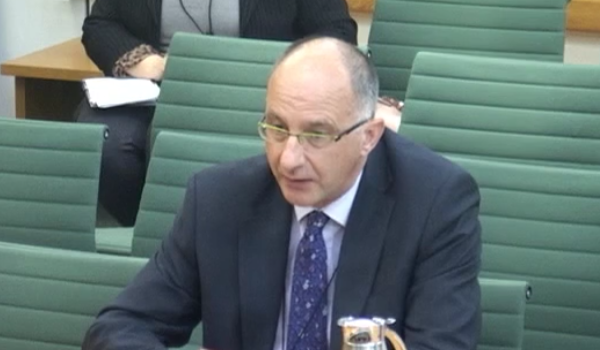 Two years ago, Nottinghamshire Police began treating prejudice against women as an aggravating factor for crimes including sexual violence and harassment.
Giving evidence to a government inquiry, hate crime manager David Alton revealed the force has received reports from victims aged 12 to 60, with most victims in the 35-59 age range.
Many of these have been linked to other forms of hatred – and every incident so far has involved men harassing females.
The force is now evaluating the impact of its work as the Government considers rolling it out further across the country.
Addressing the Women and Equalities Committee on Wednesday (May 2), Mr Alton said: "We have had reports from 12-year-old victims, we have had reports from women in their 60s.
"We have certainly seen a range of race and ethnicity, and certainly the issue of inter-sectionality in terms of the crossover into other areas of prejudice has been evident.
"Essentially, it can be any and every woman."
The new recording policy does not treat misogyny itself as an offence but uses it as a flag on incident logs to characterise other crimes.
Nottinghamshire Police has received 167 reports of misogynistic abuse so far, 68 of which have been classed as hate crimes.
These include 36 public order offences, 15 cases of stalking and harassment, nine sexual offences and one incident of violence with injury.
Following the policy's announcement, the chief executive of Nottingham Women's Centre received several threats to kill including one threatening to "put a machete through the back of her head".
Charities including the Young Women's Trust and the Fawcett Society have told the Parliamentary committee inquiry that they want to see similar recording policies rolled out in police forces across the country.
British Transport Police (BTP) has also given evidence to the inquiry regarding the scale of sexual harassment and assault on the rail network.
BTP has observed offending across the country and has recorded more than 2,000 sex crimes so far in 2018.
The force claims the number of reported sexual offences has consistently increased over the last few years, coinciding with police and partner work to encourage victims to come forward.
However, it claims public transport can provide an "enabling environment" for some offenders as it allows them to be in close proximity to their victims.
It also raised concerns about the growing prevalence of people taking sexual photographs without the victim's consent, otherwise known as 'up-skirting'.
The true level of up-skirting on the railways is not fully understood due to current recording practices and legislation.
Northumbria police and crime commissioner Dame Vera Baird has submitted evidence calling for more work to drive cultural change to prevent offending.
Dame Vera also praised the Nottinghamshire Police initiative but raised "serious concerns" about the problem of identifying perpetrators.
"The long-term aim is to nudge people towards a culture shift and to reframe these behaviours as socially undesirable," she wrote.
"In doing to they hope to challenge the way that some men express their 'masculinity' to the detriment of women."