Trump visit costs £18 million to police forces
All UK forces were affected by the visit of the United States President in July with the majority having to extend officer and staff shift lengths and cancel rest days.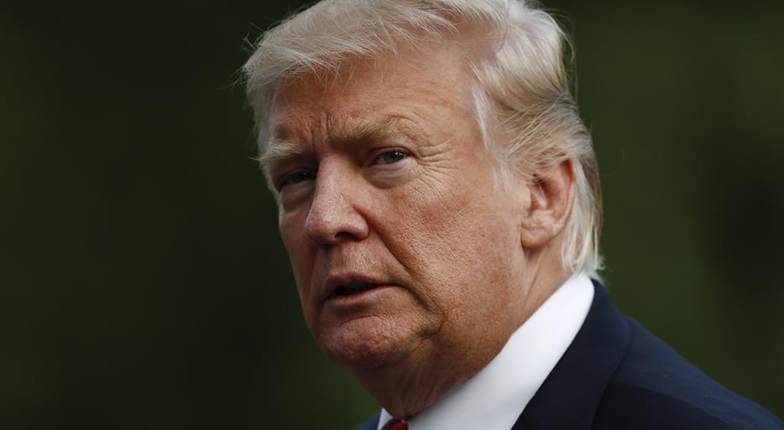 The National Police Chiefs' Council (NPCC) has estimated the overall bill to come to £18 million with host forces able to apply to the Home Office to recover "at least some of the costs". 
Nearly 10,000 officers were deployed to support the four-day visit, NPCC chair, Chief Constable Sara Thornton, revealed in a blog about topics of the chief constables' council meeting on Wednesday (October 10).  
The US President visited four force areas including Scotland, London and Thames Valley between July 12 and 15. 
Before the trip, the Treasury agreed to pay up to £5 million to cover Police Scotland costs. 
Although he avoided the centre of London and other large cities, there were a number of protests in the capital and around the country. 
Ms Thornton described it as a period of high demand from the requirements of the operation as well as the World Cup and festivals, and particularly warm weather increasing demand on the police.  
Around 40 police cars and motorbike outriders had been demanded for whenever Mr Trump travelled by road.  
Outrage was caused when it was revealed that officers had to sleep in camp beds in sports halls in preparation for the visit and Essex Police Chief Constable had to apologise for the poor conditions.  
Still, Ms Thornton commended the officers and staff involved whose hard work "made sure that the public were kept safe throughout".  
The meeting agenda was largely dominated by financial issues, and "grave concerns" over £417 million impact of changes in pension rules by 2020/21 expressed by chief constables. This would further reduce the sustainability of forces and Ms Thornton said the NPCC is discussions are being held with the government on the matter. 
With the strain of core policing in mind, it is also "working with police and crime commissioners on developing the evidence case for increased police resources in the next spending review in 2019". 
The meeting comes following a warning by NPCC lead on finance and resources that the pursuit of efficiency as a result of austerity measures is making the service "ineffective" and that the lack of resources means it is struggling to meet the public's expectations.  
His warning comes after a Channel 4 Dispatches programme, broadcast on Monday (October 8), revealed that almost a million or 27 per cent of crimes were being 'screened out' and highlighted a number of incidents that forces declined to attend.