Troubles amnesty and collusion talks a 'monstrous injustice', claims PFNI
The Police Federation for Northern Ireland (PFNI) has condemned discussions linking officers and terrorists during the Troubles as a "shameful act of betrayal".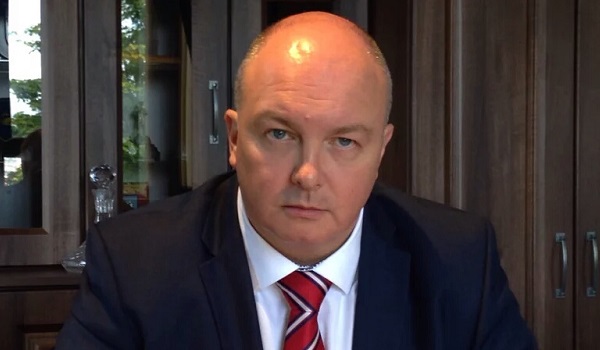 PFNI chair Mark Lindsay has vehemently opposed government plans to define the word 'collusion' which he claims would retrospectively criminalise serving and retired officers who worked to stop shocking acts of paramilitary violence.
Addressing the PFNI conference on Thursday (May 31), Mr Lindsay claimed there is a "clear and determined attempt" to define 'collusion' as a catch-all term that could be widely misinterpreted.
He also publicly objected to legislation proposing an amnesty for crimes committed by those on "either side of the divide" – both officers and terrorists alike.
His comments follow the launch of a new consultation on measures to deal with legacy issues stemming from the Troubles.
Mr Lindsay was expected to say: "It would be the most monstrous injustice to our murdered men and women if we were to accept some half-baked idea that resulted in the names of our colleagues being sacrificed for the sake of political expediency. That would be the ultimate insult!
"Our colleagues did what was right. They must not be treated the same as the people who pulled the trigger or planted the bomb.
"They saved tens of thousands of lives while terrorist groups wrought havoc and misery. So, it would be intolerable and massively offensive if their names were to be used in the same breath as the killers who sought 'parity of esteem' by using a warped parity of pain and misery."
On May 11, Northern Ireland Secretary Karen Bradley laid out plans to introduce new institutions designed to address the Troubles' lingering legacy.
The government is consulting on a Historical Investigations Unit to take forward outstanding casework from the Police Service of Northern Ireland (PSNI) and police ombudsman.
Other proposed measures include an independent Oral History Archive containing public accounts of the Troubles and a group to promote anti-sectarian behaviour.
Ms Bradley also confirmed that military personnel will not be exempt from investigation over their role in any potential cases despite widespread calls for an amnesty.
Speaking to the conference, Mr Lindsay said the PFNI is "totally opposed" to legislation that proposes amnesty for any crimes committed during the period.
"Society must now decide, whether the solution is a political solution or a criminal justice solution," he added.
"If justice is to be done fairly, then society must move away from rumour, story-telling and political agenda and deal only with facts in law."
Mr Lindsay also recognised that Northern Ireland today is a better place than it was at the height of the Troubles.
However, he warned that the new peace's impact on attitudes to violence is happening "all too slowly".
Last year saw the number of assaults on PSNI officers rise six per cent to 2,664 – half the organisation's workforce.
Meanwhile, officer numbers have fallen to 6,621, the lowest level in the PSNI's history and almost 500 fewer than what Chief Constable George Hamilton claims is needed to police Northern Ireland.
Mr Lindsay called for new Home Secretary Sajid Javid to commit to invest in Northern Irish policing as recently did for forces in England and Wales.
He also warned that growing law enforcement activity along the border with the Republic of Ireland due to Brexit could provide a potential target for terrorists.
The PFNI believes this new demand could require at least 300 officers to be redeployed as well as the procurement of new armoured vehicles, stretching the force even further
"I know there's a long way to go in negotiations, but it would be foolhardy not to plan for a worst-case scenario, and to begin the job of ramping up numbers and resources," said Mr Lindsay.
"Let's face it, even without an increased presence on the border, we will still require hundreds more officers on the payroll to meet minimum requirements."