Trio jailed for child army terror plot
Three men who plotted to carry out a terror attack using an "army" of radicalised children have been jailed.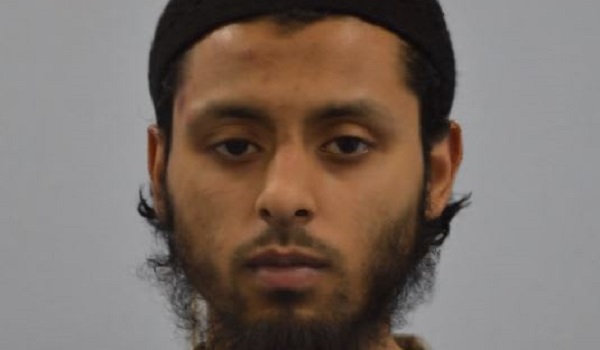 Ringleader Umar Ahmed Haque was arrested last May in the middle of his attempts to radicalise 55 children to join his planned knife, bomb and vehicle attack on the streets of London.
Haque was aided by Abuthaher Mamun and Muhammed Abid, who acted as confidantes and tried to help finance the plot.
On Tuesday (March 27), Haque was handed a life sentence with a minimum 25-year term at the Old Bailey after being found guilty of seven terror-related charges.
Mamun was sentenced to 13 years without automatic parole eligibility and Abid was jailed for four years and three months.
Haque first came to police attention when he was stopped at Heathrow Airport attempting to board a flight to Turkey.
He later began plotting to carry out a terror attack in the UK, inspired by similar recent events in Westminster and Paris.
The 25-year-old planned to exploit his job as an administrator at an after-school madrasa to radicalise the children.
He encouraged his victims to commit acts of violence by making them pretend to stab other children acting as police officers.
Alongside offering to fund the planned attack, Mamun, 29, helped Haque prepare, even offering to take driving lessons so he could teach others how to drive at pedestrians.
Abid, 27, acted as a confidante as Haque developed his plan and failed to inform police.
Earlier this month Haque was found guilty of two counts of preparation of terrorist acts, four counts of collection of information useful to terrorism and one count of dissemination of terrorist publications.
Mamun was found guilty of preparation of terrorist attacks, while Abid was convicted of having information about acts of terrorism.
Deputy Assistant Commissioner Dean Haydon said: "Haque was a dangerous man who was inspired by attacks in Europe and Westminster. He wanted to orchestrate numerous attacks at once, using guns, knives, bombs and large cars to kill innocent people.
"We recovered a number of exercise books from his home and it was evident from his notes that his plan was a long-term one. He intended to execute his plan years later, by which time he anticipated he would have trained and acquired an army of soldiers, including children."