Tributes paid to 'legendary' retired Staffordshire Police officer who died aged 59
Retired Staffordshire Police acting assistant chief constable Mick Harrison, who served with the force for more than three decades, has died at the age of 59.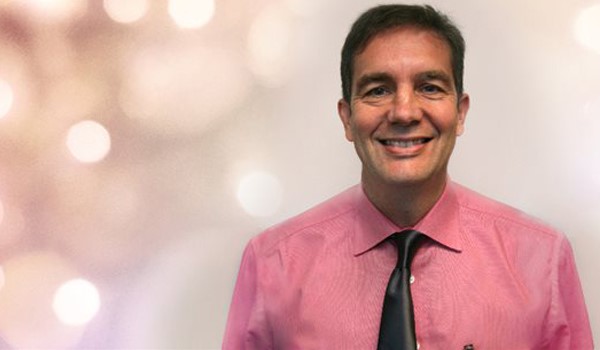 He began his career on the beat as a police constable in Stoke town before rising through the ranks in Stoke-on-Trent and Stafford where, as an inspector, he was local policing commander.
In 2007, he was appointed divisional commander for Trent Valley overseeing policing operations across the whole of Burton, Tamworth, Lichfield, Uttoxeter and Burntwood.
As acting Assistant Chief Constable, Mr Harrison was the senior officer in charge of policing the English Defence League (EDL) demonstration in Stoke-on-Trent in January 2010. He received significant praise after leading the force's operational response to dealing with disorder during the event and reassuring local communities.
He retired in 2011 and was appointed MBE in the 2012 New Year's Honours List in recognition of his 33 years service. Following his retirement, Mr Harrison joined Staffordshire County Council where he had worked for the past nine years. He died on April 2, surrounded by his family, eight months after being diagnosed with a brain tumour.
Staffordshire Police Deputy Chief Constable Nick Baker said: "Mick wanted Staffordshire Police to be the best it could be and after he retired he joined Staffordshire County Council to continue his passion of public service.
"The ideals and values that the public would want in a police officer, Mick had them in spades. I've known him ever since I joined the force 30 years ago. We worked closely together through those years and he was my colleague and my friend.
"Those who knew Mick personally will remember with fondness his humour, his kindness and his exuberant personality.
"It was remarkable how the news of his death travelled through the profession so quickly as he was so well known and so well regarded. The force itself was sad that day.
"That is quite a legacy for somebody who retired a number of years ago to still get that recognition."
Philip Atkins, leader of Staffordshire County Council, said: "Mick Harrison MBE spent 30 years with Staffordshire Police in increasingly senior roles, before working at Staffordshire County Council for nine years – latterly as Assistant Director responsible for developing children's services.
"His was a life devoted to public service in Staffordshire. Not only that, but he was a gentleman, known for his ready smile, good cheer and friendliness. Mick will be missed terribly by all those who knew him and our thoughts are with his family at this sad time."
Mr Harrison made his mark at Staffordshire County Council as Commissioner for Community Safety, responsible for overseeing the formation and implementation of the Multi-Agency Safeguarding Hub (MASH), which saw Staffordshire Police, the council, NHS and other organisations coming together to safeguard and protect Staffordshire's most vulnerable children and adults.
He was born in Sydney, Australia, and grew up in New Zealand before returning to England as a teenager, joining Staffordshire Police as a cadet in 1978.
When Mr Harrison was appointed MBE in 2012, Staffordshire Police's then chief constable Mike Cunningham described his enthusiasm, charisma, dedication and commitment to policing as "legendary" to the many colleagues, partners and members of the public he worked with.