Tributes paid to former MPS commissioner
A former commissioner of the Metropolitan Police Service (MPS) who gave the force its current name has died aged 84.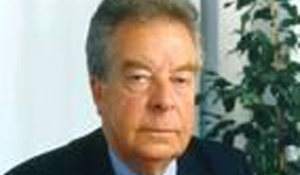 A former commissioner of the Metropolitan Police Service (MPS) who gave the force its current name has died aged 84. Lord Peter Imbert passed away on Monday (November 13) 24 years after retiring from policing. Lord Imbert joined the MPS in 1953 where he soon worked his way up to deputy head of the anti-terrorist branch. His career saw him serve as the chief negotiator during the six-day 'Balcombe Street' siege in 1975, when four Provisional IRA members barricaded themselves inside a flat with two hostages in Marylebone. His handling of the case, which ended with no lives lost and the offenders arrested, came the year before he was made assistant chief constable of Surrey Police. After being promoted to deputy chief constable, Lord Imbert was appointed chief constable of Thames Valley Police in 1979, where he overhauled the force's handling of rape cases and introduced reforms that were later adopted across the country. During his time there he was also awarded the Queen's Police Medal. In 1985, he returned to the MPS as deputy commissioner, and became commissioner in 1987. Current MPS Commissioner Cressida Dick, said: "Lord Imbert's passing is very sad news indeed. He contributed so much to policing in London and to public life. As a long term Met officer, he spent 13 years as a constable before rising through the ranks, ultimately becoming Deputy Commissioner and in 1987 Commissioner. "His heart was always with the women and men of the Met. He loved people, he cared about people and he was a kind, utterly decent man and leader who did much to modernise the police service. "His interest in policing continued through his "retirement" – speaking in the Lords, visiting and supporting as Lord Lieutenant, encouraging and mentoring a multitude of leaders in subsequent generations and an ever present figure at social and charitable events until very recently. "He will be sorely missed by so many Met people, past and present. Our deepest condolences go to his wife, Iris, and his three children." Lord Imbert was instrumental in delivering the MPS's PLUS programme which aimed to rebrand its corporate image and quality of service. Under his leadership, the MPS was renamed from the 'Metropolitan Police Force' to its current title. In 1990, he suffered a heart attack and took six months off duty before retiring due to continued ill health in 1993. Since then, Lord Imbert has served as Lord Lieutenant of London and has been appointed a Commander of the Royal Victorian Order. Tributes to the former commissioner have poured in from former colleagues. Graham Wettone tweeted: "So sad to hear that Lord Imbert has died – I was first on scene to the burglary at his home address in Wimbledon when he was Met commissioner. "He arrived home and promptly put the kettle on and made me a cuppa! Thanked us for quick response – great boss to work for. RIP governor." Alan Brooks said: "Just heard Lord Peter Imbert probably the best commissioner the Met has had passed away in his sleep this morning. RIP Boss."