Tribute paid to 'our superman' by wife of murdered police officer
The wife of Police Constable Andrew Harper has issued a moving tribute calling her husband "a pillar of strength to everyone".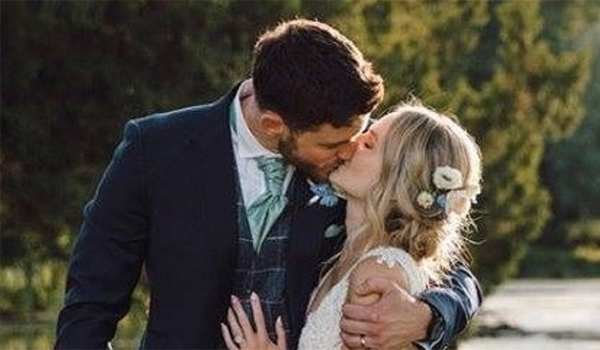 The 28-year-old officer died after responding to a report of a burglary on Thursday (August 15).
On Monday (August 19), Jed Foster, 20, was charged with the murder of PC Harper and the theft of a quad bike.
Lissie Harper said she does not know how she will be able to survive without the man she married less than one month ago.
She said: "We had so many plans for the future, you wanted to do it all. My darling boy I do not know how I will be able to survive without you."
Mrs Harper said anyone who was lucky enough to have met PC Harper thinks of him as a hero.
"I want to be angry that your job took you away from us but I know you loved it and always wanted to keep everyone safe, especially me. You went the extra mile whenever you could and genuinely cared for everyone.
"The lights have dimmed on all of our lives now that you are no longer here, but it's no surprise that even when you're gone, you're still keeping us all going, knowing that you would tell us to carry on and stay strong."
Mrs Harper paid tribute to his adventurous nature – "never still, never down, so full of life".
"Although we were married for only 28 days before you were cruelly taken away from me, my husband you were perfect. I will never ever stop loving you and I feel so grateful for the happiest thirteen years of my life.
"Our superman, our bodyguard, our light in the dark. My god we will miss you. Forever you will be remembered as the best of us."
A Justgiving fundraising page has so far seen almost £200,000 donated to support PC Harper's family.
And a page he set up to raise money for children with cancer has received over £20,000.
For the full tribute – To my best friend – click here