Transport policing merger pushed back
The integration of Police Scotland and transport policing north of the border has been delayed.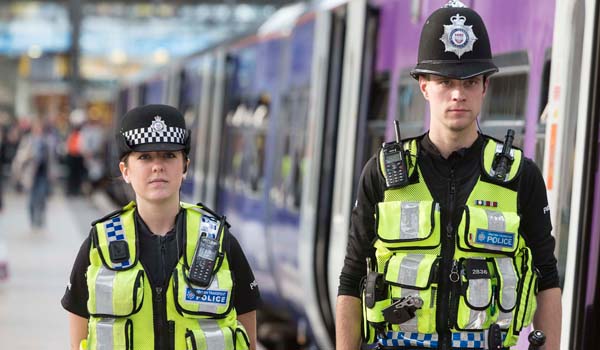 The Scottish government has agreed to review the timetable for merging British Transport Police (BTP) in Scotland into the national force following concerns over its viability.
A planning exercise will now be carried out to ensure delivery plans are "robust" and to allow for more engagement with the officers and staff who will be affected by the move.
A new deadline beyond the original April 2019 date has yet to be confirmed.
Justice Secretary Michael Matheson said: "While a later integration date is disappointing, it will provide all partners with the opportunity to enhance the process of engagement, in particular with officers, staff and their representatives on key issues.
"The Scottish government remains committed to delivering on our triple lock guarantee to protect the jobs, pay and pensions of BTP officers transferring to Police Scotland.
"The Scottish government has met with the BTP Federation on a number of occasions in recent weeks and will continue to work closely with them on addressing the important issues raised by their members."
Legislation allowing the two forces to combine was passed in Holyrood last June despite widespread concerns over how it would affect public safety.
The Scottish government believes merging BTP in Scotland and Police Scotland would increase accountability and lead to a better service.
However, a leaked BTP memo earlier this year revealed officers' concerns over achieving the merger to government targets.
Chief Superintendent John McBride told BTP staff the move would "not be possible" by the April 2019 deadline and confirmed Police Scotland has proposed an "operational integration" alternative.
This would see the single force take over railway policing and all BTP staff, but relying on BTP for support in areas including technology.
Police Scotland has identified potential delays due to challenges with integrating ICT systems and officers' terms and conditions.
Last December a report by Her Majesty's Inspectorate of Constabulary in Scotland found no proper business case was made for the merger.
The revised integration timetable was welcomed by BTP Chief Constable Paul Crowther, who said it would enable the development of more detailed planning and a comprehensive implementation plan.
A BTP spokesperson said: "Senior officers of BTP, British Transport Police Authority, Police Scotland and the Scottish Police Authority were asked to review the arrangements and any risks involved in the integration of railway policing into Police Scotland – and the likelihood that this could be delivered safely by April 2019.
"Those findings were today (February 20) presented to the Joint Programme Board and we will now undertake further workshops over the summer to examine key features of the project in more detail."
Police Scotland Deputy Chief Constable Iain Livingstone said: "Planning for the integration of British Transport Police continues and we will be working closely with BTP, the rail industry and other partners over the coming months to determine a new date.
"My priority for Police Scotland, as always, is to ensure that we continue to deliver the highest possible standards of service and that all of our communities, including people who work on and use the rail network, are kept safe."