Transport police merger `will not be possible' in Scotland by 2019 deadline
A full policing merger in Scotland is proving "challenging and complicated" as the national force looks at alternative options, MSPs have been told.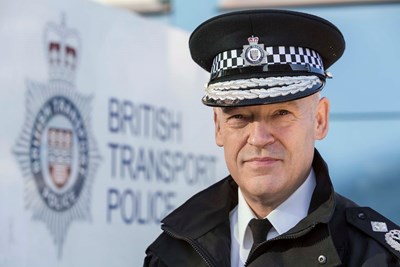 A full policing merger in Scotland is proving "challenging and complicated" as the national force looks at alternative options, MSPs have been told. Police Scotland is examining proposals which avoid a total union with the British Transport Police (BTP) north of the border following issues with integration of IT systems and officers` terms and conditions and pensions. Chief Superintendent John McBride said in a statement to BTP staff that any full merger "will not be possible" by the April 2019 deadline. He confirmed Police Scotland has put forward an "operational integration" alternative – leading to the single force taking over railway policing and all BTP staff but relying on BTP for support in areas such as technology, funding and data access. But Chief Supt McBride said that even the alternative proposal presents "real challenges to deliver the outcomes of the project". He added that transferring officers and staff from BTP to Police Scotland with their terms and conditions protected as agreed, is "proving a challenging and hugely complicated piece of work". Holyrood passed legislation to subsume BTP in Scotland into the single force in June, despite widespread opposition, with detractors raising safety concerns and the government claiming it would make transport policing more accountable. The latest development came as Scotland`s Acting Chief Constable Iain Livingstone told MSPs on the Justice Committee on Tuesday (January 23) that it had become "absolutely clear" that merger issues would not be rectified by the deadline. He said the force had identified problems with the integration of IT systems, officers' terms and conditions and pensions and would not be drawn on a date when full integration would occur. Asked by Scottish Conservative justice spokesperson Liam Kerr when the problems might be resolved, he replied: "I can't answer that specifically. "But I'm absolutely clear that those issues have such a level of complexity that they won't be resolved by April 1, 2019." Tory MSP Maurice Corry told Mr Livingstone he had spoken to officers in his area who were "really quite concerned" about the merger. Mr Livingstone replied: "I share your concern. What's clear and what has become clear is that this is not a merger of like with like. "I can't give you comfort that we've resolved the issues but I can give you an assurance that we're working extremely hard and we do recognise the challenges." BTP Deputy Chief Constable Adrian Hanstock, who previously told MSPs he would prefer the creation of Transport Police Scotland than the merger, said in an internal statement: "We are at a very important stage in preparation for the future of railway policing in Scotland and I am pleased to see that those involved in the decision-making process have listened very carefully to what we`ve said." He said the decision means "informed proposals" can be put to the joint board overseeing the integration. Commenting on Chief Supt McBride's leaked statement, Manuel Cortes, Transport Salaried Staffs` Association general secretary, said the merger should not be completely shelved. "The merger of BTP with Police Scotland was always a disaster-in-the-making. Thank goodness common sense has prevailed. "TSSA has said all along that the merger was neither professionally necessary nor operationally practical. We warned, a year ago, that this process was causing specialist BTP staff – such stress that they would leave their jobs, leaving the force short of the specialist skills it needs." Scottish Conservatives plan to hold a debate at the Scottish Parliament on Thursday (January 25) calling for the merger to be paused, citing "leadership challenges facing police Scotland" and the importance of railway policing in responding to terrorism.