Training, equipping and supporting officers is 'most important' issue for chiefs
The National Police Chiefs' Council (NPCC) has commissioned an urgent review of officer safety following a spate of serious attacks.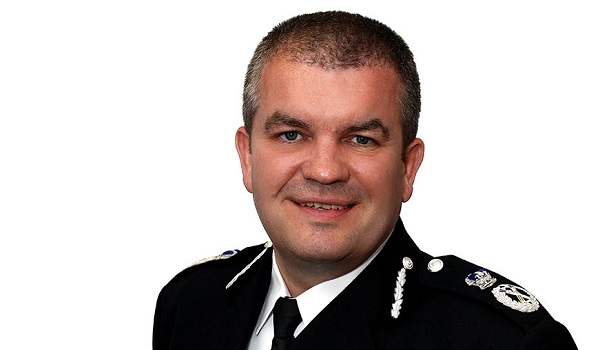 The review was agreed at an extraordinary meeting of chief constables on Monday (September 2), called in the aftermath of the death of Police Constable Andrew Harper and a recorded national increase in officer assaults.
It will be led by Chief Constable Charlie Hall, NPCC lead for operations with findings expected to be considered at an extraordinary Chief Constables' Council in November.
Chair of the NPCC Martin Hewitt said: "We will draw on analysis and evidence but also work at pace because nothing is more important to chiefs than protecting our people so they can effectively protect the public.
"This review will complement the work every chief constable does to regularly assess the threats and risk in their force, and ensure officers are properly trained, equipped and supported."
PC Harper was killed on August 15 when responding to a report of a burglary in Berkshire. He was struck by a car and dragged along the road near Sulhamstead.
On August 10, West Midlands Police Constable Gareth Phillips was left with potentially life-changing injuries to his head, pelvis and abdomen after he was knocked down by a suspected car thief who had highjacked the officer's patrol vehicle.
Two days earlier, Metropolitan Police Service Police Constable Stuart Outten was stabbed in the head with a machete as he tussled with the driver of a van suspected of having no insurance. Despite receiving serious head and hand wounds, he managed to subdue the attacker by discharging his Taser.
Shortly after the death of PC Harper, two police forces announced they will issue Tasers to all frontline officers who want to carry one.
The Police Federation of England and Wales (PFEW), Police Superintendents' Association, Unison and the Association of Special Constabulary Officers will be invited to contribute to the review, including in defining terms of reference and reviewing findings.
The NPCC said it will hear from officers about their experiences and will gather all available evidence and research.
The PFEW has campaigned for Tasers to be issued to all officers and is likely to seek an end to single-crewing for response officers. It is also expected to ask chief constables to follow Avon and Somerset Constabulary's lead in writing to Chief Crown Prosecutors requesting that footage from officers' body-worn video cameras is shown in court in police assault cases, even in guilty pleas, to show the impact and secure appropriate sentences.
The NPCC said the review will focus on five key areas:
Officer safety training;
Equipment;
Deployment and operational planning;
Investigations into officer assaults and the care provided after an assault; and
The response from the criminal justice system and the extent to which it is providing a sufficient deterrent.
Mr Hewitt added: "Officers should not have to face assault, but we know there are risks in standing up to criminals and protecting our communities. Training, teamwork and public support gives them the confidence to face those risks.
"The experiences of officers themselves will be central to the review and we will work closely with staff associations representing officers, staff and volunteers.
"Chief constables are already increasing the number of Taser trained officers based on their assessment of the threat, risk and harm locally. But Taser is not the answer to all violent or threatening situations.
"I am determined this work will provide considered recommendations on what more we can do to protect our frontline staff, respond as effectively as possible if they are assaulted and push for justice to be done."