Trafficking referrals in Scotland on the rise
The number of potential human trafficking victims identified in Scotland has risen following a public awareness campaign.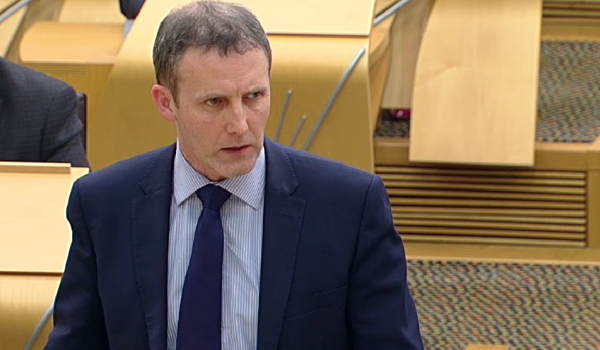 A total of 213 potential victims were referred to Police Scotland last year, a 42 per cent increase on 2016.
The Scottish government claimed this increase is due to greater awareness of the issue, following the launch of its first national strategy to tackle perpetrators and improve the support on offer.
However, Police Scotland raised concerns over an "alarming" rise in the number of cases involving children.
Justice Secretary Michael Matheson said: "An increase in the number of trafficking referrals in Scotland suggests that we are getting better at identifying and reporting victims of trafficking.
"The Scottish Government has also led the way in improving support for victims of trafficking in the UK, including doubling the amount of time that they are eligible for this support, from April this year."
National Referral Mechanism figures show 150 potential victims of trafficking were reported to police in 2016.
Forty-seven potential victims were children, rising to 61 last year.
More than half of reports from 2017 involved male victims of any age, up 64 per cent on the 75 reported in 2016.
Eighty-five per cent of potential male victims were allegedly subject to labour exploitation.
The Scottish government's trafficking and exploitation strategy, published last June, aims to help professionals spot the signs of these offences and provide new disruption powers.
Both Police Scotland and prosecutors were enabled to apply for disruption orders, and were given awareness training.
Deputy Chief Constable Iain Livingstone said: "It is alarming that of the 213 referrals to Police Scotland last year, 61 of those involved children.
"Police Scotland's national human trafficking unit leads, co-ordinates, and supports our response to investigating all forms of trafficking.
"Working with partners, we will assess the threat and develop intelligence to safeguard those at risk of, and vulnerable to, human trafficking while identifying those committing, facilitating and profiting from exploitation."