Tougher sentences for animal abusers
Animal abusers could face ten times longer in jail if a draft Bill passes into law.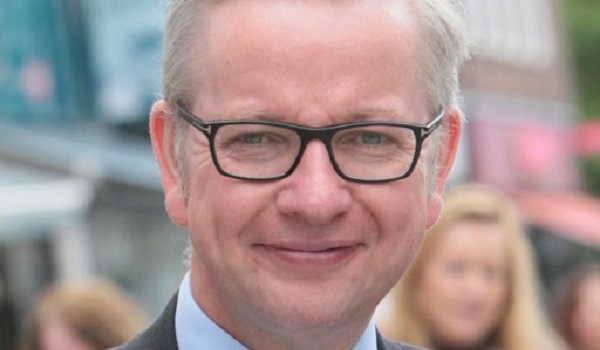 Animal abusers could face ten times longer in jail if a draft Bill passes into law. The Government has published plans to increase maximum sentences for animal abuse from six months to five years after judges complained about their hands being tied. The draft Bill would also officially recognise animals' status as "sentient beings", meaning any future policies would have to take adequate steps to protect their welfare. The move follows a backlash against the Government after it voted against an amendment to Brexit laws seeking a specific commitment to EU legislation recognising animal sentience. Environment Secretary Michael Gove said: "Animals are sentient beings who feel pain and suffering, so we are writing that principle into law and ensuring that we protect their welfare. "Our plans will also increase sentences for those who commit the most heinous acts of animal cruelty to five years in jail. "We are a nation of animal lovers so we will make Brexit work not just for citizens but for the animals we love and cherish too." Although around 1,150 people are convicted for animal cruelty each year, fewer than five receive the current six-month maximum sentence. Animal welfare charities have described the current sentencing laws for animal abuse as "neither a punishment nor a deterrent". Recent court cases – including one where a man abused and killed a number of puppies – have seen judges comment that they would have imposed tougher prison sentences if they had been able to. The Animal Welfare (Sentencing and Recognition of Sentience) Bill would still allow courts to hand out unlimited fines and ban offenders from owning animals in the future, but would bring maximum sentences in line with other countries such as Australia and the Republic of Ireland. The furore over the Government's stance on animal sentience started after Green MP Caroline Lucas tabled an amendment to the EU withdrawal bill asking for it to continue commitment to a specific European law on animal sentience. The Government insisted animal sentience is already recognised in UK legislation and voted against the proposal. RSPCA interim chief executive Michael Ward welcomed the commitment to bring in tougher sentences. "As the cruelty continues to shock us, so too do the sentences handed out to such cold-hearted and cruel individuals," he added. "Of the 40 people who received immediate jail terms in RSPCA prosecutions this year so far, just 14 were given sentences towards the upper limit of six months."