Tory MP Craig Mackinlay in court over 'failing to declare election expenses'
A Conservative MP who has denied making false expenses declarations during the 2015 election campaign faces a trial by jury.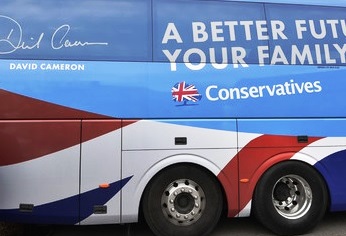 A Conservative MP who has denied making false expenses declarations during the 2015 election campaign faces a trial by jury. Craig Mackinlay, MP for South Thanet, appeared at Westminster Magistrates' Court on Tuesday accused of electoral fraud relating in part to the Tory Party battle bus and the costs of staff brought in to help him defeat former Ukip leader Nigel Farage. Mr Mackinlay – himself a founder and one-time acting leader of Ukip – allegedly failed to declare expenditure on hotel accommodation for staff from Conservative headquarters. These included stays at the Royal Harbour Hotel in Ramsgate, where rooms cost up to £295 a night, and the Premier Inn in Margate. The election return also allegedly failed to include the purchase of campaign placards, £500 spent on Facebook advertising, and the costs of hiring venues for public meetings and hotel meeting rooms for stuffing envelopes for unsolicited campaign letters. The court heard allegations that the costs of personalised rosettes bearing Mr Mackinlay's details and the notional cost of a transit van and handyman may have been omitted. The sitting MP pleaded not guilty to two charges of knowingly completing his election expenses returns falsely. Mr Mackinlay will be tried alongside Nathan Gray, his election agent, and Marion Little, a party official and campaign specialist. Mr Gray, 28, denies two charges of failing to deliver a true election expenses return and one of knowingly making a false declaration, while Mrs Little, 62, will be tried on two charges of aiding and abetting Mr Mackinlay and one charge of aiding and abetting Mr Gray. She denies the charges. All three defendants were released on bail ahead of their next appearance at Southwark Crown Court on August 1. Mr Mackinlay defeated Mr Farage by 2,812 votes in the 2015 general election. He increased that vote share to 25,262 in last month's election, a week after he was charged with the alleged offences. The possible trial outcome could have implications for the Conservative administration which does not have an overall majority in Parliament, having to rely on the votes of Northern Ireland`s Democratic Unionist Party to remain in power. In May, Crown Prosecution Service (CPS) decided not to authorise charges in relation to files sent by 14 forces about Conservative Party spending on a battle bus that transported supporters to constituencies around the country. Those under investigation included Devon and Cornwall police and crime commissioner Alison Hernandez who was an election agent in 2015.