Tory mayoral candidate promises 40,000 MPS officers
Conservative mayoral candidate Shaun Bailey has today (February 28) pledged to increase the strength of the Metropolitan Police Service (MPS) to a record 40,000 officers if elected.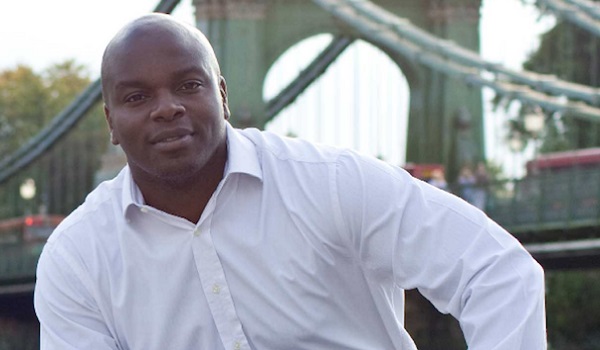 The MPS currently has 31,321 officers. About 2,000 more are due to be recruited this year, including a first tranche of 1,369 of the national uplift and 600 from extra City Hall funds provided by the existing mayor, Sadiq Khan.
"Putting record numbers of police on our streets is fundamental to my plan to regain control of crime. I have a bold plan that I pledge to get Met police numbers up to 40,000 and make London safe," said Mr Bailey, a former youth worker and current London Assembly member.
Mr Bailey claimed he could increase police numbers by the end of his first term without a big rise in council tax bills by obtaining a government go-ahead to introduce a "tourist tax" levy on hotel rooms for visitors to London.
He believes that this, along with the introduction of an artificial intelligence system currently used by police in New York, could free up more than £110 million to fund a further 1,200 officers in the capital.
Mr Bailey said he would also introduce an emergency budget at City Hall to deliver an extra £104 million for policing, funding a further 1,590 officers.
Such a budget would result in hundreds of City Hall posts being axed and Transport for London staff losing the free Oyster cards that are given to their family members.
Finally, Mr Bailey said he would ask the Government to fund extra officers in the capital for a fourth year, rather than the three years currently agreed.
Mr Bailey said: "London needs leadership, not excuses, and as a Conservative mayor, I would be the only candidate able to reset the relationship between City Hall and government to get our city the best possible deal."
Mr Khan, who is seeking a second term in the May 7 poll, has yet to reveal his own re-election pledge on police numbers.
Independent candidate Rory Stewart has pledged to put six officers in every one of the capital's 629 wards – double the current number – plus back-up "surge" teams.
The former Conservative minister who stood in the party's leadership election in 2019 said this would mean an extra 2,350 officers being deployed full-time on neighbourhood policing.