Tories refuse to put forward serving PCC for 2020 election 
The Conservative Party has told its current North Yorkshire police and crime commissioner (PCC) that she has not automatically been selected to stand for a third term in office and the position will be open to other candidates to apply.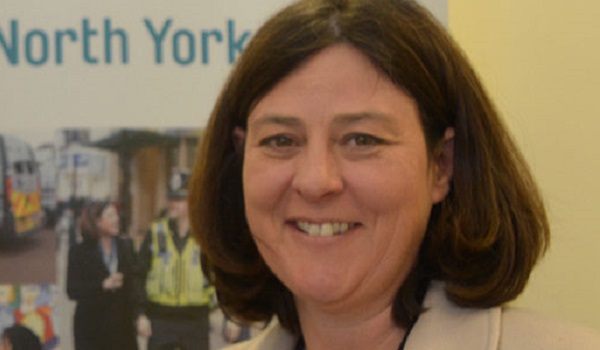 A meeting held on Thursday (February 21) in Tadcaster saw Ms Mulligan receive fewer than half of the party votes cast to stand in the election next year after she made a "short presentation" on why she should retain the post. 
Julia Mulligan has been the PCC since the role was first introduced in 2012 and has led a number of national initiatives, including as chair of the Police Transformation Board. 
Though the decision means she will not be the automatic candidate, Ms Mulligan is entitled to put herself forward to be included in the shortlist which will start being compiled from May. 
The PCC has faced a series of embarrassments in recent weeks. Earlier this month, the North Yorkshire police and crime panel vetoed Ms Mulligan's proposal for a 46 pence per week rise in Council Tax precept, forcing her to submit a revised plan and provide more detail on how any extra money would be spent. 
Last week a slightly lower increase in precept was accepted by the panel after Ms Mulligan promised the additional funding would be spent on more visible, local policing. 
In October, following complaints made by two members of her office staff, the panel ruled that the PCC had displayed bullying behaviour towards them and that constant criticism had affected their health and wellbeing. 
Ms Mulligan was forced to apologise for her behaviour after first denying the claims. 
The sub-committee who assessed the allegations said the PCC should survey her behaviour and take a management development programme. 
Chair of the panel Councillor Carl Les said: "The Commissioner was given an opportunity to make a short presentation. This was followed by questions from the audience. Thereafter it was put to a secret ballot, with the result that she was not automatically reselected.  
"This now opens the selection process to other candidates, which will start after the May local government elections. A short list will be prepared to go before the Conservative members in York and North Yorkshire, and the present incumbent has a right to be included on the short list." 
At the time of going to press, Ms Mulligan was unavailable to comment.