Tommy Robinson jailed for nine months for contempt of court
English Defence League founder Tommy Robinson has been jailed for nine months after encouraging "vigilante action" against defendants in a grooming gang trial by livestreaming them on Facebook.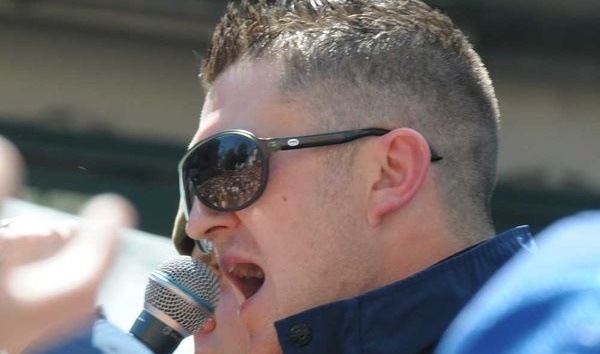 Robinson, whose real name is Stephen Yaxley-Lennon, was found in contempt of court last week for broadcasting the video in May 2018, which breached reporting restrictions outside Leeds Crown Court and came close to collapsing the case against the guilty men.
Robinson was originally jailed for 13 months last year but was freed on appeal. His latest sentence has been reduced by 138 days to reflect time already served.
The judge at the Old Bailey hearing, Dame Victoria Sharp, said Robinson's conduct "amounted to reckless disobedience of an important court order".
She added: "Nothing less than a custodial penalty would properly reflect the gravity of the conduct we have identified. The court is also concerned to demonstrate its determination to uphold the rule of law.
"The respondent [Robinson] cannot be given credit for pleading guilty. He has lied about a number of matters and sought to portray himself as the victim of unfairness and oppression. This does not increase his sentence, but it does mean that there can be no reduction for an admission of guilt."
Immediately following his sentencing, a message appeared on Robinson's Telegram account calling on his supporters to stage a protest outside whichever prison he is sent to.
The message added: "Sentenced to prison for journalism. Time for protests to start, this is an absolute joke!"
Outside court, dozens of Robinson's supporters booed as news of his sentence reached them. The crowd then marched towards the Old Bailey chanting "we want Tommy out" before some began pelting police with bottles and cans.