Toddler left with 'life-changing' injuries after e-scooter collision
A three-year-old girl has been left with "life-changing" injuries after being hit by a young man riding an e-scooter in South London, the Metropolitan Police Service (MPS) has said.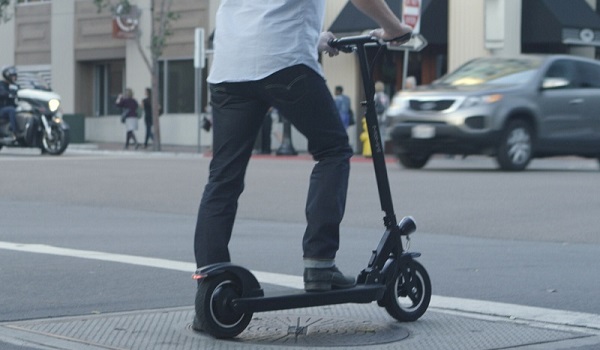 The incident happened in Myatt's Field Park, Lambeth, at about 8.30pm on Monday (July 19).
The toddler was in the park with her family when the collision happened. The rider of the e-scooter, described as a young male who was with a group of people, including another e-scooter and a bicycle, stopped after the incident to say sorry.
The girl was taken to hospital and police were notified in the early hours of Tuesday morning after her condition deteriorated. She is in a stable condition, but her injuries have been assessed as life-changing. Her next of kin are being supported by specialist officers.
MPS Detective Inspector Lucie Card said: "A little girl has been left in a serious condition after this collision and her family are, of course, very distressed. We have reason to believe that the e-scooter's rider stopped after the collision and apologised to the little girl's mother.
"It may be that they haven't realised the severity of the girl's injuries and thought she was OK. I am asking this person to please come forward and speak to us because we do need to understand what happened."
News of the incident comes as the MPS named the 16-year-old victim of a fatal road traffic collision between a car and an e-scooter which took place in the early hours of Sunday morning.
Junior Shay Alexander was struck by a red Fiat Punto which did not stop at the scene. He was taken to hospital but died from his injuries.
The driver, a 20-year-old man, was arrested on suspicion of failing to stop at the scene of a collision, causing death by dangerous driving and providing a positive alcohol breath test. He was taken into custody and later released on bail pending further enquiries. Officers are also investigating the disappearance of the e-scooter that was being ridden at the time of the collision. It is believed to have been stolen from the scene.
In a statement, Mr Alexander's parents, said: "We are still in shock and struggling to come to terms with the fact that our beautiful son is gone. He was a wonderful son, brother, uncle, grandson and all those who knew him loved him. As we continue to deal with his unbearable loss we would ask that any witnesses to the incident please contact police. Any information – no matter how small – could be relevant."