'Time is of the essence' as new staff urgently needed for leads in electoral fraud inquiry
Extra staff could be needed as new lines of enquiry have emerged in the Metropolitan Police Service's (MPS) investigation into alleged electoral fraud in Tower Hamlets.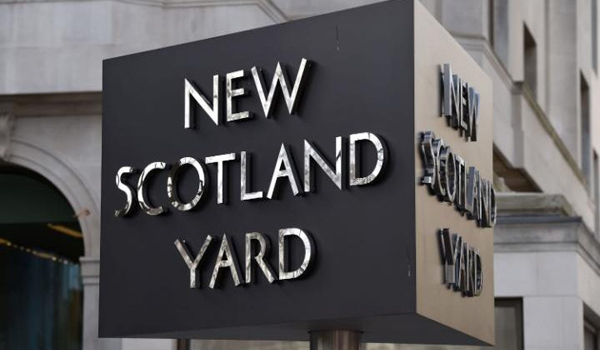 Operation Lynemouth was initially projected to end in late 2018 but could now stretch even longer, according to Her Majesty's Inspectorate of Constabulary and Fire and Rescue Services (HMICFRS).
The MPS has identified potential evidence of conspiracy and misconduct in public office in addition to its original remit – but has struggled to find another agency to investigate.
The force could take on the new leads itself but would require a significant increase in resources as there will soon be two vacancies in its 18-strong team.
HMICFRS claimed current staffing levels are "inadequate" and urged the force to provide investigators with more specialist fraud training.
A spokesperson said: "We appreciate that the MPS's resources are stretched at this time, but if another organisation cannot – or will not – undertake this new area of investigation, the MPS should consider various ways of meeting the staffing requirements itself.
"This could include employing suitably qualified individuals on short-term contracts.
"Whichever route the MPS decides to follow, we stress that time is of the essence: evidential materials might be lost with the passage of time, as financial records do not have to be retained indefinitely."
Operation Lynemouth was launched last year in response to allegations of electoral fraud in 2014 in the borough of Tower Hamlets.
The High Court found former mayor Lutfur Rahman guilty of corruption after it received an election petition, but no criminal convictions were brought as the MPS found insufficient evidence of offending.
The London Assembly accused the force of "major failings" during the initial inquiry.
HMICFRS was asked to review Operation Lynemouth's progress and last year raised concerns about staffing levels allocated to the investigation.
The inquiry initially had 16 officers and two staff but this reduced when five police constables were temporarily redeployed.
The new HMICFRS report, its third update since last June, found a detective has since been transferred to the Grenfell Tower investigation and has not been replaced.
Another detective sergeant attached to Operation Lynemouth is about to retire, and the replacement identified is already part of the investigation team.
The report said it is important any vacancies are filled as soon as they emerge given the new lines of enquiry.
HMICFRS also previously recommended that the operation should hire an experienced financial investigator and introduce fraud training courses for members with limited experience.
The MPS has not been able to find a suitable financial investigator and City of London Police can not currently assist.
The force has negotiated a discount for a two-week fraud investigation course – around £17,000 compared with £33,000 – and has submitted the proposal to the gold commander.
Twelve investigators have also been scheduled to attend a two-day course.
A MPS spokesperson welcomed the report, adding: "The MPS is fully supporting the ongoing reviews by HMICFRS providing access to all the information and material as required.
"The MPS remains committed to the ongoing investigation which continues – and accepts the areas the HMICFRS expect to see progress over the next three months."