Three West Yorkshire Police officers to face misconduct panel over child's death
Three West Yorkshire Police officers are to face a misconduct panel after concerns were raised about the force's investigation into the death of a three-year-old boy, the Independent Office for Police Conduct (IOPC) has confirmed.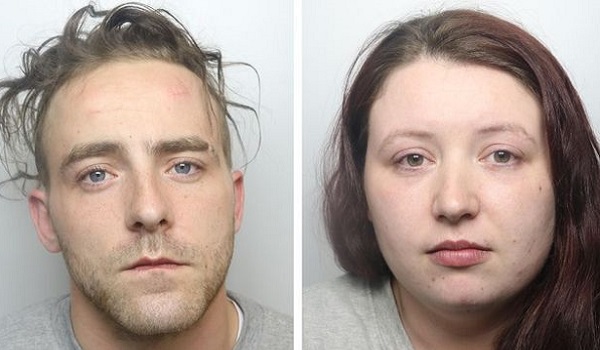 Riley Siswick was found unresponsive at the home on the outskirts of Huddersfield, West Yorkshire, which he shared with his mother, Kayleigh Siswick, and her partner Kyle Campbell, in February 2016.
Campbell had caused the fatal injury two days previously while he was left looking after the child alone: either from a fist, or by jumping or stamping on him, or by striking him with an object in the abdomen so hard that his bowel was severed, spilling his stomach contents internally and causing peritonitis.
Earlier this week, Campbell was found guilty of murder, together with two further charges of assault occasioning actual bodily harm, following a trial at Leeds Crown Court and jailed for a minimum of 20 years. Kayleigh Siswick was jailed for seven years for causing or allowing the death of her son.
The case was referred to the IOPC in December 2016 when it emerged that despite post-mortem evidence that the fatal injuries were caused by trauma, officers had initially believed the couple's account that the child had contracted a stomach bug. It is alleged that only after inquiries were made by social services did police began treating the case as a probable domestic murder.
An additional complication was that at the time of the child's death, Kayleigh Siswick was cooperating with detectives from the same force as a potential witness in the separate criminal inquiry.
She later gave evidence in a Crown Court trial, the details of which cannot be disclosed for legal reasons. The couple were not charged in connection with the child's death until after this trial had concluded.
Among the lines of inquiry believed to have been pursued by the IOPC investigation is whether or not there was a connection between the treatment of Siswick and Campbell in the wake of the murder and her importance as a potential prosecution witness in the unrelated inquiry.
In a statement the IOPC said: "An investigation was launched and completed in October 2017 when we concluded that the three officers had a case to answer for gross misconduct. West Yorkshire Police disagreed and in January 2018 we directed that a hearing take place. It will be for a panel to decide if the case against the officers is proven."