Three former senior GMP officers face investigation over decision to shut down child abuse probe
The actions of three former senior officers from Greater Manchester Police (GMP) are being investigated by the Independent Office for Police Conduct (IOPC) over their involvement in Operation Augusta, a 2004 investigation into child sexual exploitation in South Manchester.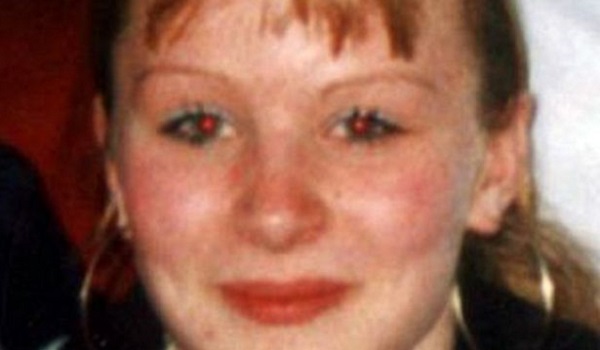 Two of the officers have retired while the third is currently working for another organisation. All three are being investigated for their conduct in the supervision and setting the direction of the investigation.
Operation Augusta was launched following the death of 15 year old Victoria Agoglia, who had been in the care of Manchester City Council since she was eight.  Victoria died in 2003 after being injected with heroin by a 50-year-old man at his home.
During her time in care police and social services were aware that Victoria was exposed to sexual exploitation by adult men, and shortly before her death she had told social and drugs workers that she was being injected with heroin.
The first phase of Operation Augusta was launched by Greater Manchester Police in February 2004.  It was initially conducted as a scoping exercise.  The investigation identified 25 potential victims of child sexual exploitation.  All were girls aged between 11 and 17, and all were in the care of Manchester City Council.
The investigation also identified 97 potential 'persons of interest' thought to be involved in some way in the sexual exploitation of the victims.  Intelligence suggested that these were predominantly Asian men working in the restaurant industry.
Following the scoping phase, Operation Augusta moved to a full investigative phase in June 2004.  The investigation was run on a multi-agency basis with Manchester City Council social services.  By the time the investigation concluded at least 57 children had been identified as potential victims.
In April 2005, senior police notified the investigation team that permanent staff were not being allocated to Operation Augusta and that the operation would conclude on July 1, 2005.
Operation Augusta ultimately led to seven men being warned, charged or convicted in relation to child abduction and sex offences.
In July 2017, the BBC broadcast a documentary about child sexual exploitation in Greater Manchester which led the Mayor of Greater Manchester, Andy Burnham, to commission child protection specialist Malcolm Newsam CBE and former senior police officer Gary Ridgway to conduct an independent review of the response to child sexual exploitation across Greater Manchester.
Part one of the review involved examining Operation Augusta and the decision to close it. A report on the review's findings was published in January 2020 and criticised the initial police and social services response to Victoria Agoglia's case.
It concluded that although her exposure to sexual exploitation was known to the authorities, statutory child protection procedures were not deployed to protect her.  The report also found no evidence that the risk to Victoria's life posed by the heroin injections was "appropriately escalated".
The report concluded that the scoping phase of Operation Augusta had delivered its objectives successfully, and that detectives had "built up a compelling picture of the systematic exploitation of looked after children in the care system in the city of Manchester".
The report also said that there was much to commend in the investigative phase, particularly the decision to allocate a major incident team and to develop a joint protocol with social services.
However, there were "fundamental flaws in how Operation Augusta was resourced", which had a negative impact on the investigation. The decision to close Operation Augusta was driven "by the decision by senior officers to remove the resources from the investigation rather than a sound understanding that all lines of inquiry had been successfully completed or exhausted".
The review examined a sample of 25 children identified as potential victims Operation Augusta. It concluded that there was "a significant probability" that 16 of those children were being sexually exploited, but it could not offer "any assurance that this was appropriately addressed by either Greater Manchester Police or the responsible local authority".
GMP made a referral to the IOPC in February 2020. IOPC Director of Major Investigations Steve Noonan said: "This has been a lengthy but necessary process, and it has taken some time to gather the information required to make a decision whether it was necessary to investigate, and who should conduct the investigation.
"The Mayoral review raised many questions about the actions of those involved in Operation Augusta. We have now decided it is necessary to investigate the individual conduct of these three former GMP officers who were all involved in either supervising or setting the direction of Operation Augusta.
"Though the content of the Mayoral review has been analysed as part of our decision to begin an investigation, it was not a specific investigation into the actions of the officers involved. We now need to establish and examine all the available evidence. The investigation is in its early stages."