Three forces told to make improvements
Three police forces have been told to make improvements when it comes to investigating crime and responding to the public.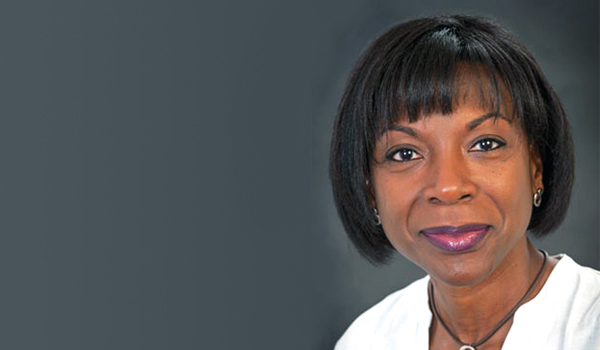 Her Majesty's Inspectorate of Constabulary and Fire and Rescue Services (HMICFRS) has published inspection reports looking at the effectiveness, efficiency and legitimacy of the Dorset, West Mercia and Bedfordshire forces.
Too many of West Mercia Police's serious investigations are "inadequately supervised" and "not sufficiently effective" meaning a poor service for some victims of crime, the report said.
Several departments within the force reported understaffing, something which can affect workplace wellbeing and also result in a poor service for victims, inspectors said.
Unreliable IT systems were found to lead to inefficient working practices, and to affect the quality and accuracy of the force's data and management reports, HMICFRS added.
Inspectors said: "This means that the force has a poor understanding of its demand in some notable areas, such as its response times."
Her Majesty's Inspector of Constabulary Wendy Williams said while she is "satisfied with some aspects of the performance of West Mercia Police" there are areas which need to improve.
She said: "There are still improvements needed, particularly in crime investigation and public protection.
"Despite the force's efforts to improve, too many of its serious investigations are inadequately supervised and not sufficiently effective. This is resulting in a poor service to some victims of crime."
She said plans by the force to improve its technical and data capabilities, refresh its operating model and develop its workforce will "provide a firm foundation for continued operational improvements".
Despite efforts by senior leaders within Dorset Police during a "challenging year" the force still needs to "better meet the needs of victims when responding to and investigating crimes", Ms Williams said.
She urged a "continued focus" on the reasons for disparities when searching people and using force, as she recognised work by the police service to engage with diverse groups and gain a "better understanding of the reasons why disparities endure – for black people in particular".
She commended Dorset Police for improved efforts on investigating online sexual offending but added that "reassurance is needed that sufficient long-term provision is in place so that investigations are timely, and children remain safe".
Bedfordshire Police needs to improve its supervision of investigations, and on providing a consistently effective contact service with the public, Her Majesty's Inspector of Constabulary Matt Parr said.
But he commended the force on being the first to achieve an outstanding grade for the way it manages offenders and suspects, saying it had "demonstrably reduced reoffending for serious offences like burglary and those involving domestic abuse".
The force was also said to be "performing well" when it came to stop and search, with an external scrutiny panel of local residents in place to provide scrutiny and ensure officers "act with integrity and maintain public confidence".
West Mercia Police Chief Constable Pippa Mills has welcomed the findings of the latest inspection report. She said: "We agree with HMICFRS's assessment that we still need to do more to improve supervision of investigations and the quality and consistency of updating victims. Improvement work has already begun and is progressing at pace. This includes a focus on the standard of investigations and providing a better service to victims through improved and meaningful contact.
"It was recognised in the report that we answer our emergency calls promptly but more can be done to ensure each victim is provided appropriate advice. We agree that our technology and use of data needs improvement. We are on track to deliver an investment programme to modernise our digital service and the way that we use data to keep the public safe.
"The report highlighted our innovative preventative approach to preventing crime and anti-social behaviour across the force to keep our communities safe. We have trained 16 Early Intervention and Prevention officers who work with various partners to safeguard vulnerable people.
"Our Local Policing Community Charter has improved our engagement and helps deliver the service our communities expect and rightly deserve."
West Mercia police and crime commissioner John Campion added: "My focus will always be on the victim, and ensuring they get the very best service from West Mercia Police and the justice they deserve. This report has highlighted a number of areas where the standard is below what our communities and I expect. The force must take action to improve and I am reassured to see that this is already happening.
"The excellent examples of innovative work shows what West Mercia Police are capable of. They must strive for this excellence in other areas too. We can and must do better for our communities."
Responding to the latest findings, Bedfordshire police and crime commissioner Festus Akinbusoye said: "The fact the areas for improvement that the inspectorate has identified came as no surprise to the force executive says to me that the leadership of the force knows where more attention and investment needs to be made.
"Feedback from residents given to me about the time taken to answer some 999 and 101 calls made it very clear more needs to be done. Call handling and the oversight of investigations were already highlighted to me as areas for concern by the chief constable but investment was needed to deliver sustainable improvements."
Dorset Police Chief Constable Scott Chilton said: "The PEEL [police effectiveness, efficiency, and legitimacy] inspection took place at one of the most difficult times in Dorset Police's history, not only for our organisation but also our communities. This included the tricky period through the Covid-19 pandemic, a period of peak demand and unprecedented visitor numbers as the lockdown lifted, an increase in public demonstrations and mutual aid support for national events including G7 and COP 26.
"As always we welcome review and scrutiny of the Force and it is reassuring that the suggested areas of improvement were already part of an ongoing programme of work to improve the service we provide to our communities.
"We are also making significant investment in our public contact systems, with a commitment to reduce call times and respond to incidents quicker. This will also mean we can easily identify vulnerable repeat callers and provide the right training to ensure staff give appropriate advice on the preservation of evidence and crime prevention."