Three forces to test all stopped drivers' eyesight
Officers are planning to test the eyesight of every motorist they stop and will immediately revoke the licence of be anyone who cannot read a numberplate from 20m away.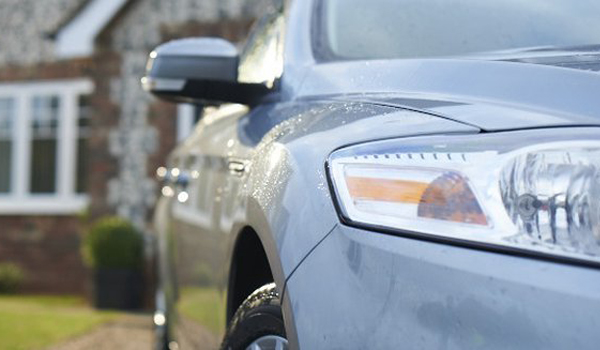 The Thames Valley, Hampshire and West Midlands forces are taking part in the month-long campaign to clamp down on drivers with defective vision.
Officers can fast-track a request to the DVLA to have licence revoked if they feel it would prevent other road users from being put at risk.
Data will be collected from each test and will be used to gain an improved understanding of the extent of poor driver eyesight on the roads, which is thought to be vastly underreported in government statistics.
Under current rules, the only mandatory examination of a driver's vision takes place during the practical test, when learners must read a numberplate from 20m.
The responsibility lies on the motorist to inform the DVLA of any changes to vision.
If a licence is revoked, drivers will have to provide evidence to the DVLA that their eyesight meets the required standards when they reapply.
The road safety charity Brake estimates that 1.5 million UK licence holders have never had an eye test.
Drivers with defective eyesight are also thought to cause 2,900 casualties every year on the UK's roads.
Sergeant Rob Heard, representing the police forces taking part in the campaign, said: "All of us require good vision to drive safely on our roads – not being able to see a hazard or react to a situation quickly enough can have catastrophic consequences. The legal limit is being able to read a numberplate at 20m, around five car lengths, however this is a minimum requirement and a regular eyesight test with an optician is a must if we are going to be safe on the road."
"Since 2013, the Police have a new procedure – Cassie's Law – to fast-track notification to the DVLA should they find someone who cannot read a numberplate at 20m in daylight conditions. Offending motorists will within an hour have their licence revoked and face prosecution. During September, we will be carrying out 20m numberplate checks at every opportunity and those who fail will have their licences revoked. I hope we do not find anyone and everyone makes sure they are safe to read the road ahead."
Joshua Harris, director of campaigns for Brake, said: "It stands to reason that good eyesight is fundamental to safe driving, yet our current licensing system does not do enough to protect us from drivers with poor vision. It is frankly madness that there is no mandatory requirement on drivers to have an eye test throughout the course of their driving life, other than the disproven 20m number plate test when taking the driving test. Only by introducing rigorous and professional eye tests can we fully tackle the problem of unsafe drivers on our roads."