Thousands to commemorate officers who 'paid the ultimate price of their commitment'
More than 2,000 people will gather in Northern Ireland to honour officers who have died or been killed in the line of duty as part of National Police Memorial Day.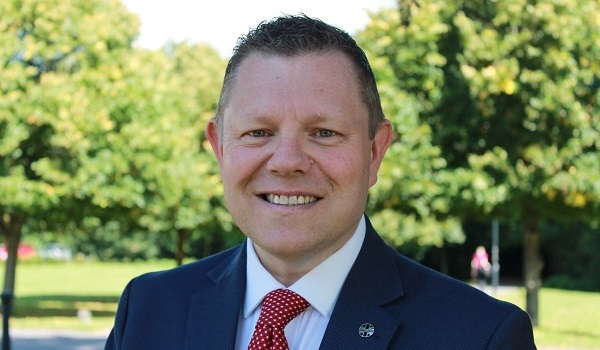 Now in its 15th year, the day of remembrance this Sunday (September 30) will also mark the centenary of the First World War as a wreath is laid to commemorate lives lost.   
The names of officers lost in the last 12 months will be read aloud during the service, including Thames Valley PC James Dixon, who died in a collision on the A4 while riding his motorcycle, and South Yorkshire PC Dave Fields, who died in a car accident on Christmas Day.  
A Guard of Honour with representatives from forces throughout the UK and overseas will welcome people on arrival to the Waterfront Hall in Belfast.  
John Apter, chair of the Police Federation and England and Wales, said National Police Memorial Day was an important day to reflect and remember the "truly outstanding" colleagues we have lost.  
He added: "Year on year we gather to pay tribute to officers who have given their all and in their memory, the police family stands shoulder to shoulder with the loved ones left behind. 
"The sacrifices of those we have lost will never be forgotten – it is right and proper to have this national day in their honour. It is a day that has grown to provide solace to many and, while sad, it provides a fitting tribute to some of our finest.   
"I am proud to have served with truly outstanding officers who are now no longer with us, and to have accompanied family members to National Police Memorial Day over the years, seeing first-hand what this day means to families.   
"This Sunday is a day of reflection and I am privileged to be part of it." 
The day will include candles being lit by relatives of fallen officers and a shower of petals will descend from the gallery, which represents all who have lost their lives.  
National Police Chaplain, Canon David Wilbraham, added: "Commitment, tenacity, bravery and integrity – all exercised with compassion and fairness – are the personal qualities that together with professional skills, sustain the thin blue line.    
"Frontline personnel also serve with a willingness, should the need arise, to put themselves in the place of danger and harm to protect and serve others. Sadly, each year, some colleagues pay the ultimate price of that commitment. 
"I reflect when I conduct or attend funerals for those officers that in the minds of colleagues attending are two thoughts. Firstly, respect for a fallen colleague and support for their loved ones; secondly, the inner acknowledgement 'it could have been me' for I know that each officer present would do that to protect the most humble and lowly of our citizens."